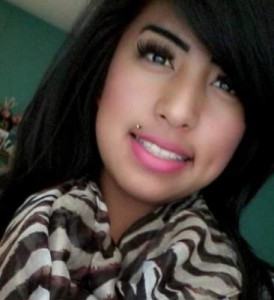 Santa Ana Police Department
Advisory: Homicide Detectives investigating shooting death
On 5-16-14, at approximately 11:55 p.m. Officers responded to the gas station located at 1913 W. Edinger regarding a woman who was seated inside a car who had been shot. Upon arrival, they found a woman, possibly in her teens that had been shot in the upper torso. Orange County Fire Authority and paramedics responded to the scene and pronounced the woman deceased. Homicide detectives responded to the scene and are currently investigating the incident.
Homicide Detectives have identified victim as Janet Jimenez (17) of Santa Ana. There is currently no photo available.
A preliminary investigation found the shooting may have occurred while the victim and her companions were traveling in their vehicle in the area of Townsend and Monte Vista. It appears someone fired at their vehicle and the woman was struck by gunfire. After the shooting, the driver drove a short distance to the gas station where someone called the police.
Anyone with information on the case is asked to call SAPD homicide detectives at (714) 245-8390, or Orange County Crime Stoppers at 1-855-TIP-OCCS
The Santa Ana Police Department is offering monetary rewards for information leading to the arrest of gang homicide or felony gang assault suspects. If you have information about any gang homicide or felony gang assault suspects, please call (714) 245-8390.
For full details, view this message on the web.