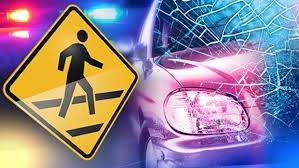 Santa Ana Police Department
Advisory: SAPD Traffic Investigators Respond To Fatal Collision – Vehicle vs. Pedestrian/Skateboarder
Deceased Pedestrian – Steven Duarte-Beltran (6) Santa Ana
On Wednesday, July 22nd, 2015 at 5:45 pm, patrol officers along with the Orange County Fire Authority responded to a report of a vehicle vs. pedestrian traffic collision in the parking area of the apartment complex at 811 S. Fairview Street.
A 6 year old boy was located lying on the parking lot surface and was transported to a local hospital where he succumbed to critical injuries sustained in the collision.
Based on statements obtained at the scene, the boy was trailing behind two other boys who had left a common area of the complex and cut across the parking lot. The boy was struck by a silver SUV driving in the parking lot as he started across the lot. There was a skateboard among his possessions at the scene but it is not known if he was riding it when struck by the vehicle.
The vehicle, a silver Ford Explorer was traveling north through the parking lot when the boy was struck. The licensed driver remained at the scene and cooperated throughout the investigation. Alcohol and/or drugs were not a factor.
Any witnesses or person with information on this collision are asked to contact Santa Ana Police Department, Investigator Hadley at (714) 245-8216.
###