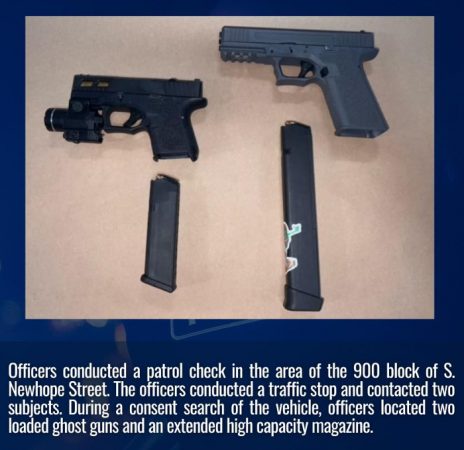 The SAPD ended the year 2022 with a slew of gun seizures, which took place from Dec. 17 to Dec. 30.
SAPD police officers conducted a patrol check in the area of the 900 block of South Newhope St.
The officers conducted a traffic stop and contacted two subjects.
During the consent search of the vehicle the police officers found two loaded ghost guns and an extended high capacity magazine.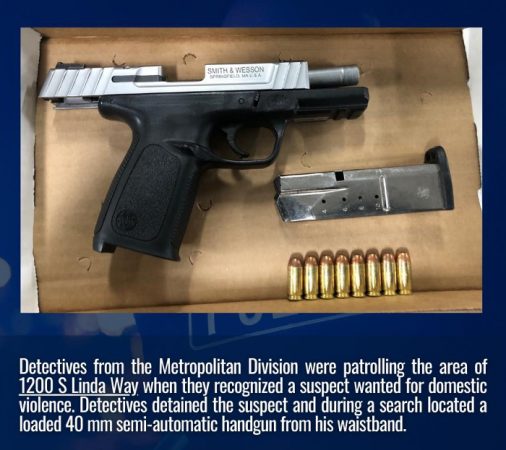 SAPD police detectives from the Metropolitan Division were patrolling the area of 1200 S. Linda Way when they recognized a suspect that was wanted for domestic violence.
The detectives detained the suspect and during a search they found a loaded 40mm semi-automatic handgun in the suspect's waistband.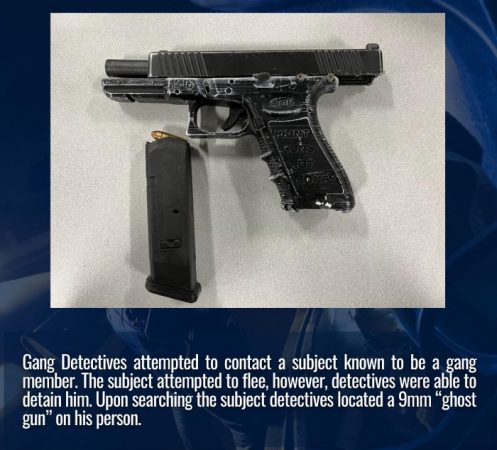 SAPD gang detectives attempted to contact a subject known to be a gang member.
The subject attempted fo flee however the detectives were able detain him.
Upon searching the suspect the detectives found a 9mm ghost gun on his person.