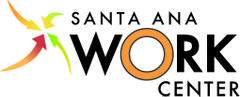 City of Santa Ana, Downtown Orange County
The Santa Ana WORK Center is proud to launch the 30 Day to Hire Program!
THIS PROGRAM WILL REVOLUTIONIZE THE WAY YOU LOOK FOR WORK!
SANTA ANA, CA (June 27, 2013) – Looking for work has changed. Strategies that worked as little as 5 years ago are no longer effective. This program, which begins Tuesday, July 2, 2013, will inform you about today's changing job market and what you can do to separate yourself from the crowd. Come learn from a nationally recognized Staffing, Recruiting & Career Development Expert. A seasoned executive with over 20 years of experience, Michael Marinoff leverages his extensive background and expertise, to teach you how to gain the competitive advantage….TO GET BACK TO WORK!
Topics include:
• The Hidden Market
• Using Networking & Social Media to Find Work
• Interviewing with Portfolios
• Power Up your Resumes & Cover Letters
This free program starts Tuesday, July 2, 2013, and will be held every Tuesday. Please call the Santa Ana WORK Center at (714) 565-2600 for more information and to reserve your seat.
###