The Santa Ana Literary Association will be presenting a new poem by a local poet every week this year. This week's poem is "Ode to Hopeful Lover" by Juan P. Plascencia.
ODE TO HOPEFUL LOVER

By: Juan P. Plascencia
This happens sometimes,
Feeling like the moon and all the stars align.
The bow to receive the hand of a person,
Who will fill my mind, heart and soul
With dreams and aspirations of
What could be.
To live a life by me,
And fulfill my prophecy.
Often I find myself staring into your eyes and,
I wander off.
To see myself in your life,
But realize when you look at me
All you see is someone staring back.
You think one thing, but say another.
You feel one thing, but prove another.
Can you just be my king?
And place a ring,
On my finger and let life swing by.
Let life swing by but with us together
With no excuse whatsoever
But you'd rather…
Just say we are close friends.
Pretend that nothing ever happened.
It's just for show,
So we don't glow,
Even though we know
Our intentions are pure.
That our bond is the only cure.
A sign of hope to lure you in,
A gasp of air, I keep within
Reaching out to hold your chin.
A gentle gesture and hope to win,
Your lips to prove it's not a sin.
It's Love… I swear.
Simple… but it's rare.
An opportunity you hold and tear
And forget this happened, we don't dare.
Do I need to show you that I care?
To make a mask and make you wear
This crown of thorns I always bear.
It's you I choose,
To never lose
To be the one to help reduce
The overbearing feeling of… abuse.
Of all the people that I knew
You were the one to show me who,
I gave my heart to follow
And be the one to see the pride I swallow.
Let me be the first to say,
I look to God and hope and pray
That hopefully one day…
Our "young love"
Should soar above
And hold you when it's tough
Even though it might seem rough.
So all that's left for me to say
Is…
I am here to stay
To be the one who lights the way
And be the one to call you babe.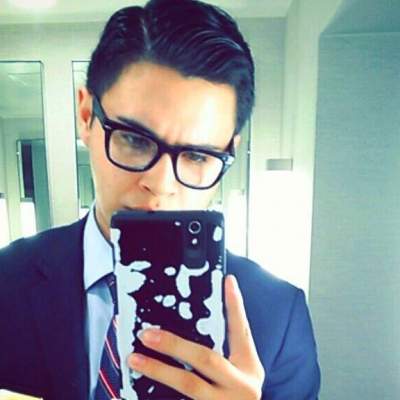 Juan P. Plascencia is a young advocate who has been active in public policy issues surrounding
Orange County youth. His background includes serving as a Youth Commissioner, and working in Youth Civic Engagement with the city of Santa Ana.