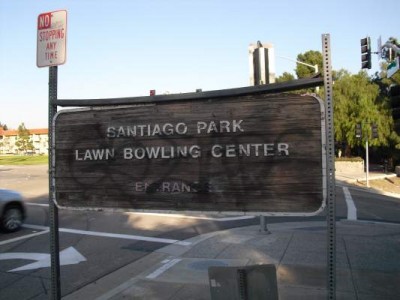 The Santa Ana Lawn Bowling Club no longer lists their members or officers on their website.  Perhaps they took that information down after we revealed that hardly anyone from Santa Ana actually participates in this organization.
So who are these people who are using our public park for their own entertainment, even though most of them don't live here?  In 1935 & 1936 the 1st lawn bowling green in Santiago Park was constructed with public funding from the Work Projects Administration (WPA) program. In the summer of 1938 the first lawn bowl was rolled. Popularity of the sport created a need for the second "green" which was constructed in 1952.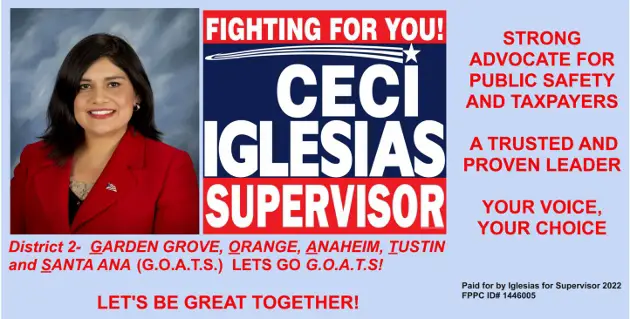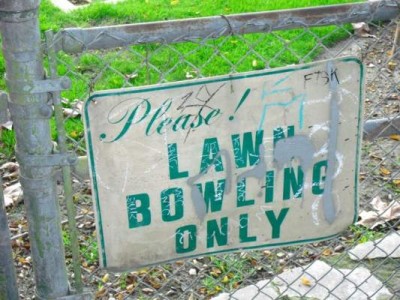 Well folks 1952 was a long time ago.  Who lawn bowls now? Well, not many folks in Santa Ana. They live in Anaheim, Garden Grove and other cities that don't have a lawn bowling center.  There are lawn bowling greens in Laguna Beach, Irvine, Mission Viejo, San Clemente, Leisure World and Corona del Mar.    There are no lawn bowling greens anywhere in north Orange County, or central Orange County, save for the greens at Santiago Park in Santa Ana.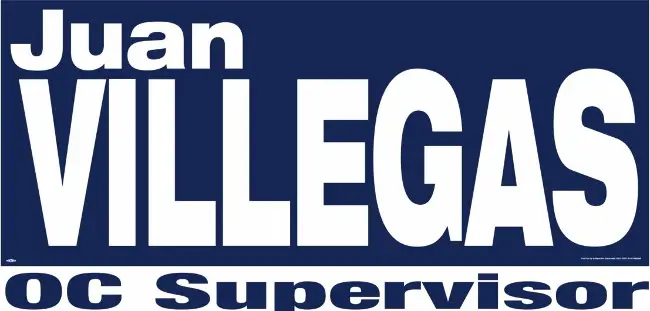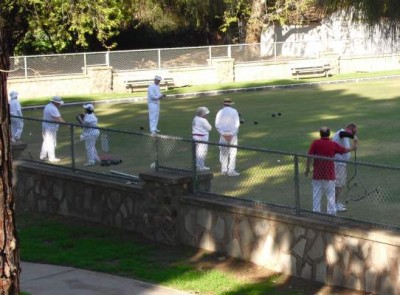 I have been complaining about these greens for years. Sure the lawn bowling club pays to maintain them, but this is a Santa Ana public park and this land should be used to benefit our residents, not folks who don't live here.  This is not a county park.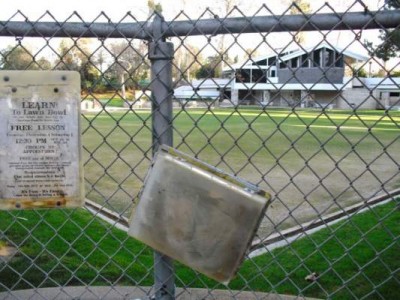 Our area could use a dog park or a skateboard park.  Instead we have a lawn bowling center that perhaps a couple of Santa Ana residents make use of.  The rest of the time it is closed off to our residents, literally behind padlocked gates.
By the way, the Santa Ana Lawn Bowling Club's Yelp Page has all of one comment!  And it dates back to 2012.  Don't bother looking for a Facebook page.  They don't have one.  Their website hasn't been updated since 2013.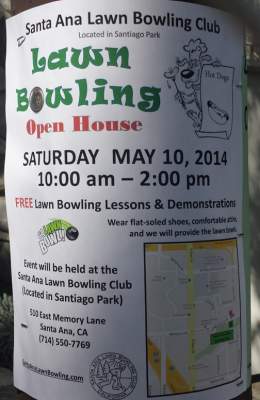 Now if you feel like you might want to try this lawn bowling then your lucky day is coming up.  They are holding an Open House on Saturday, May 10, 2014, from 10 am to 2 pm.  The event will include free lawn bowling lessons and demonstrations.  The organizers ask that you wear flat-soled shoes.  They will provide the lawn bowling balls.  You will need to dress up all in white apparently as that is how these folks roll.  (Well a few of them like to dress up in red shirts but maybe they are the referees?  Or the Tories?)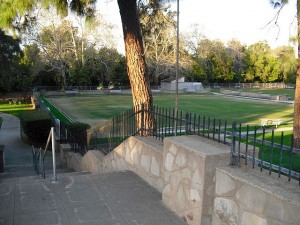 The Santa Ana Lawn Bowling Club is located at 500 East Memory Lane.  You can park near the clubhouse if you drive through the Park Santiago neighborhood.  Take Edgewood due East from Main St., then turn left on Valencia and go past Virginia.  You will see the lawn bowling clubhouse, which was built in 1991, with our tax dollars, on the right.  There is parking on the left and you may park in the streets as well.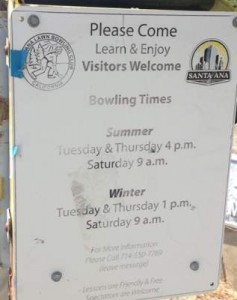 Go check it out and ask these folks if they live here.  And please ask them why they no longer post their board members online, and why in the world they dress all in white!
Don't bother complaining about this situation to the Santa Ana Parks and Recreation Agency Director Gerardo Mouet. He lives in the Park Santiago Neighborhood and has been protecting these folks for years.  My guess is that there are NIMBY's in this neighborhood who don't want to see this park used by more people.  They like the fact that the lawn bowling center is empty most of the time.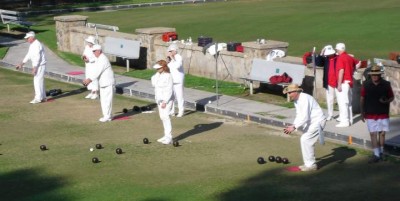 That it is empty should bother all of us.  But go check out the lawn bowling and let's see if these guys can add a few Santa Ana residents to their league.  At least then our taxpayers will get some bang for their buck.