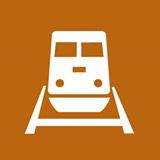 FOR MORE INFORMATION: Joel Zlotnik (714) 560-5713, Eric Carpenter (714) 560-5697
FOR IMMEDIATE RELEASE: Feb. 9, 2017
Two O.C. Transportation Projects on State Priority List for Federal Funds
The I-405 Improvement Project and OC Streetcar among 51 projects forwarded to federal government for funding consideration
ORANGE – Two major Orange County transportation improvement projects were included Wednesday on a priority list that the Governor's office says should be considered in the development of a federal infrastructure funding package.
The list of projects prioritized for federal funding from across California includes the I-405 Improvement Project, which runs from SR-73 in Costa Mesa to the county's border with Los Angeles, and the OC Streetcar, which will run through the cities of Santa Ana and Garden Grove.
Both projects, being led by the Orange County Transportation Authority, are part of the Measure M half-cent sales tax program approved by voters, and their inclusion on the list signals that they are priorities not just for Orange County but for all of California.
The list was developed in response to a request by the National Governors Association for large infrastructure projects that are ready to be built in the near future. Both projects are in the advanced planning stages and are set to begin construction later this year (I-405) or next (OC Streetcar).
The list, developed in conjunction with the California State Transportation Agency to represent projects from all parts of the state, includes planned improvements to freeways, transit systems, bridges, ports and levees, among other infrastructure.
In all, more than 50 projects representing over $100 billion in infrastructure improvements are included on the list submitted by the Governor's office.
The recommendations have been forwarded to the federal government for consideration. The Trump Administration has spoken about investing $1 trillion in infrastructure nationwide, though the timetable is uncertain. The state continues to work on its own transportation funding package.
Both Orange County projects will be paid for with a mix of local, state and federal funding, and they continue to move forward through the planning process:
I-405 Improvement Project: The OCTA board last fall approved a contract with OC 405 Partners to design and construct the $1.9 billion project to speed up travel times for roughly 370,000 drivers who travel daily along that stretch of freeway, among the busiest in the nation. Construction of the project, which runs about 16 miles between the SR-73 and the Los Angeles County Line, is set to begin later this year. It will add one regular lane in each direction and build the 405 Express Lanes in the center of the freeway.
OC Streetcar: Orange County's first modern electric streetcar will run on a 4.1-mile route from the Santa Ana Regional Transportation Center, up Santa Ana Boulevard and Fourth Street and along the Pacific Electric right-of-way to Harbor Boulevard in Garden Grove. The $298 million project is being developed in close coordination with the Federal Transit Administration and, in January, entered the engineering phase – the last major planning phase before construction begins in 2018. The system is expected to carry up to 7,500 daily passengers and is scheduled to begin operations in 2020.