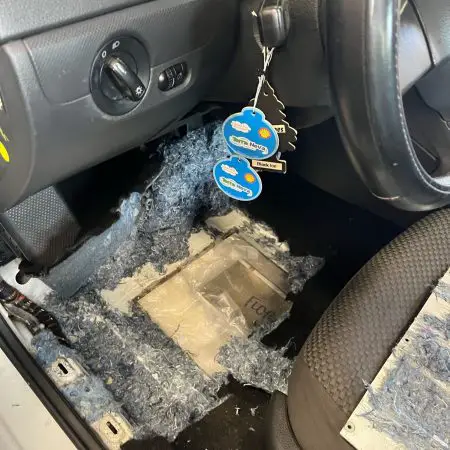 The Orange County Sheriff's Highway Interdiction Team (HIT) continues to proactively fight traffickers attempting to bring narcotics into our community.
On November 7, HIT deputies intercepted the attempted trafficking of 13.2 pounds of fentanyl and 96 pounds of methamphetamine on the 5 North heading into Orange County.
Although the narcotics were hidden in false compartments throughout the vehicle, HIT is well versed in these tactics and found the concealed drugs.
The suspect was booked into jail for possession and transportation of narcotics for sales.
Great work by HIT in their work to disrupt and dismantle the transportation of illegal narcotics into Orange County.