Naseem Aflakian and Bruce Marsh of Santa Ana's exclusive Floral Park neighborhood are looking to open an American Bistro called the "Little Sparrow," that will "serve great bakery items for breakfast, crafted sandwiches for lunch, and candlelight dinners along with cocktails," according to the Eat In OC Blog.
Aflakian and Marsh have raised over $25,000 for this venture via something called Kickstart, which appears to be an online funding mechanism.  You can click here to see who has invested in their restaurant.
These folks have been pressuring the Santa Ana Planning Commission to give them a full liquor license – a highly unusual request from a start-up restaurant.  Typically they are lucky to get a beer and wine license.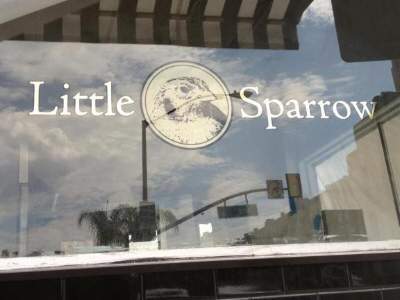 But last night Santa Ana Mayor Miguel Pulido asked the City Council to review the request made by the owners of the Little Sparrow.  The effort failed and was remanded back to the Planning Commission.  I can't fault Pulido for trying to help a new venture, but in the past the City of Santa Ana has bent over backwards for non-Latino restaurant owners, while stiffing Latinos.  The Planning Commission is having none of that this time around.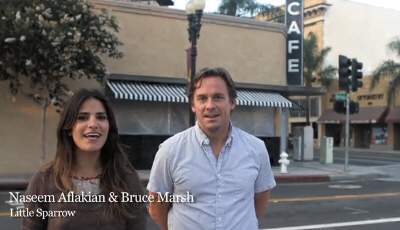 According to an online interview, the plans for Little Sparrow are focused on it being a bar as well as a restaurant:
"The general idea is that we open early (7:00 ish) for coffee, baked goods, and possibly an egg dish or two.  Around 11:00am we transition into a variety hand-crafted sandwiches for lunch.  We'll close the doors for an hour or so in the afternoon and reopen at 5:00 or so for a romantic fine/casual dinner.  The bar, which is separated from the dining room by a long hallway, will open about the same time as dinner and will have its own atmosphere.  Whereas the dining room is a light and open candle-lit room, the bar will be a bit sexier and darker featuring expertly mixed craft cocktails."
The cocktails may have to wait!  These folks need to prove themselves worthy of a full liquor license and their shaky funding should be a red flag to the Santa Ana Planning Agency, except that apparently the city's planners never looked at the Little Sparrow's proposed funding mechanism.
Aflakian does have a Masters in Food Studies from NYU and Marsh has apparently been involved in "several successful start-ups," but I cannot tell from the info that is available online if they have ever worked at or owned a restaurant or bar previously.  You can click here to check out the Little Sparrow's Facebook page.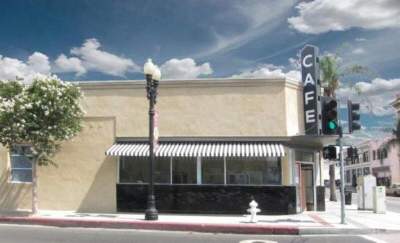 I am not sure where Marsh and Aflakian, who are married, came up with the name "Little Sparrow," but perhaps they were inspired by an outlawed French delicacy, involving an endangered relative of the Sparrow called an "Ortolan."  These little sparrows are caught in nets, then put in black boxes full of a grain called millet.
Once it has been fattened on millet, the captured ortolan is drowned in armagnac, plucked, and stripped of its feet and a few other tiny parts.  After roasting in a ramekin for eight minutes, it is brought to the table while its pale yellow fat still sizzles, for the diner to take whole into his mouth.  Those who dine on Ortolans have to don a towel over their heads as the experience  is "quite monstrous" to watch, according to the Telegraph.  You can see what this is like in the video below: