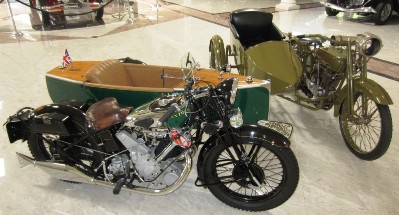 The Lyon Air Museum is hosting their first annual Bikes and Bombers event on Sunday, June 10, from10 am to 12 noon.  The event will feature exclusive motorcycle parking, complimentary coffee & donuts, a People's Choice Bike Show (winner gets to have their photo taken at the controls of the Museum's B-17 with a former WWII bomber pilot), "meet and greet" WWII pilots Lynn Shubert (P-38 Pilot) and Herb Guiness (B-24 Pilot).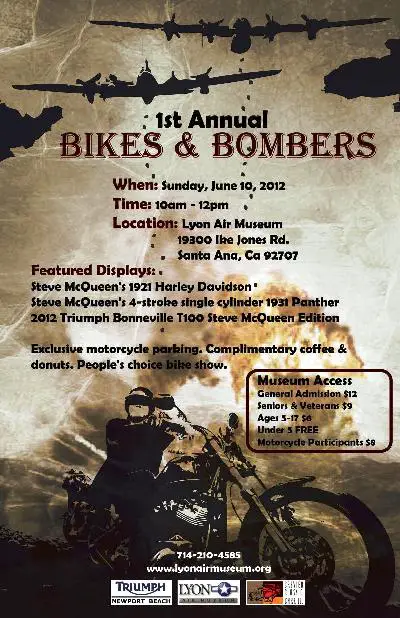 Two of Steve McQueen's motorcycles from a private collection will be on display including a 1921 Harley-Davidson with a side car and his 4-stroke single cylinder 1933 Panther that in 1983 was restored for Steve by Von Dutch. Also scheduled to be on display is a 2012 Triumph Bonneville T100 Steve McQueen Edition by co-sponsor Triumph/Ducati of Newport Beach.
All motorcycle riders attending this event may enter Lyon Air Museum at the discounted rate of $8.
The Lyon Air Museum is located at 19300 Ike Jones Road, in Santa Ana.  PHONE: 714-210-4585.  Click here for admissions information.