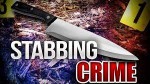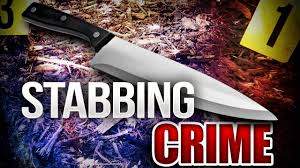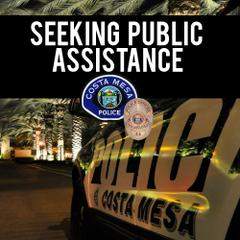 Costa Mesa Police Department
Advisory: CMPD is seeking the public's help in identifying two men suspected of stabbing a woman
The Costa Mesa Police Department (CMPD) is seeking the public's help in identifying two men suspected of stabbing a 57-year-old woman, who was driving near College Avenue between Baker Street and Gisler Avenue, early this morning.
Today, Oct. 23, 2018, at about 4:00 a.m., the female victim was driving a dark-colored Toyota SUV along College Avenue, between Baker Street and Gisler Avenue, when she was confronted by two male adults in the street. They are described as two adult males wearing dark hoodies and jean pants. The victim momentarily stopped her SUV, at which time both suspects forcibly entered the SUV.
They forced the victim to drive to a nearby location in the vicinity of Gisler Park. Once they stopped, the suspects then stabbed the victim and stole her personal belongings, before fleeing the scene on foot.
The victim, who sustained several non-life-threatening stab wounds, drove herself to a nearby hospital and received medical attention. She is currently in stable condition.
Anyone who may have witnessed the incident, or with possible information, such as video recordings of the area between 3:30 a.m. and 6:30 a.m., is asked to contact CMPD Detective Monte Peters at 714-754-5198.