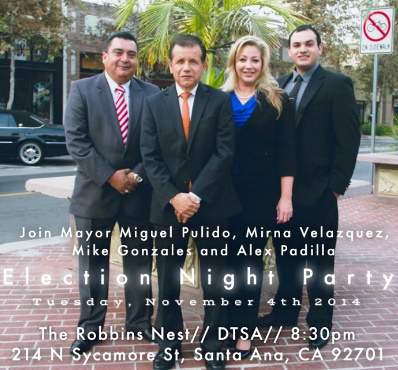 Team Pulido is hosting an Election Night Party on Nov. 4, 2014, starting at 8:30 pm, at The Robbins Nest, in Downtown Santa Ana, at 214 N. Sycamore St.
Santa Ana Mayor Miguel Pulido has provided considerable support to City Council challengers Mirna Velasquez, Alex Padilla and Mike Gonzalez.  All of them will be at the Election Night Party tonight.
If you have not voted yet please do so today.  Polls will be open until 8 pm.  Click here to find your polling place.