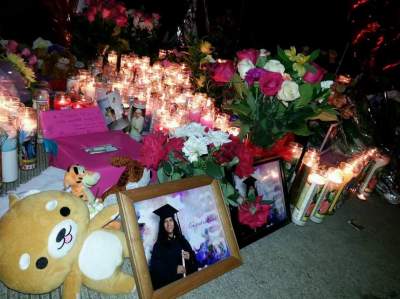 City of Santa Ana
Community Alert: CITY OF SANTA ANA ESTABLISHES MEMORIAL FUND TO BENEFIT THE FAMILIES OF LEXI AND LEXANDRA PEREZ AND ANDREA GONZALEZ
SANTA ANA, CA (November 4, 2014) – Many concerned employees and residents have expressed interest in donating to the families of Lexi and Lexandra Perez and Andrea Gonzalez. In response to this, the City has set up a memorial fund to help the families of the three victims.
PAYROLL DEDUCTION: Employees have the option to donate directly from their paycheck with either a lump sum or extended donations for one month, two months or longer. To donate directly from your paycheck, please contact Payroll.
SANTA ANA FEDERAL CREDIT UNION: Donations made through the Santa Ana Federal Credit Union should be made out to "City of Santa Ana – Perez and Gonzalez Memorial Fund."
Funds can also be deposited directly at the Santa Ana Credit Union (800 W. Santa Ana Blvd.) and reference the memorial fund above.
SANTA ANA POLICE OFFICERS ASSOCIATION: To donate through the Santa Ana Police Officer's Association or the Santa Ana Federal Credit Union, employees or members of the community can stop by or make checks payable to:
SAPOA Widows & Orphans Fund
(On memo please note:Perez & Gonzalez Memorial Fund)
Mail to:
Santa Ana Police Officers Association
1607 N. Sycamore
Santa Ana, CA 92701
###