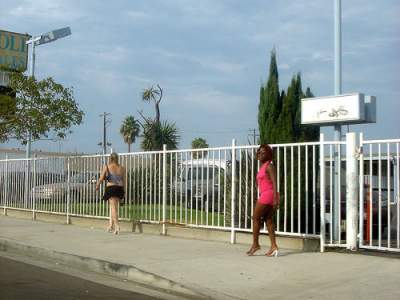 A group of Santa Ana neighborhood leaders is planning to attend this Tuesday's
Santa Ana City Council meeting
, to complain about problems related to ongoing prostitution that takes place on
N. Harbor Blvd. around W. Hazard Ave.,
in Santa Ana. You might recall that a number of these prostitutes were injured a few months ago in that area when a man drove right into their group.
The residents held a neighborhood meeting on Celeste St. on Nov. 2, regarding the prostitution problem. SAPD Police Chief Carlos Rojas was the guest speaker at that meeting. I am told that 100 neighbors showed up.