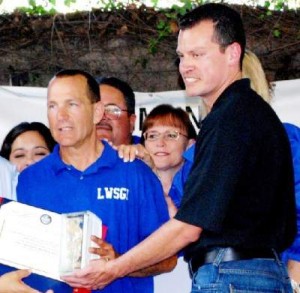 Santa Ana Pastor Kevin Brown is in some hot water after the popular Buzzfeed website revealed that a TV show he was participating in that had the goal of coaxing sex workers (prostitutes) out of their lifestyles.  The TV show was featured on the A&E Network and was called "8 Minutes."  It has been canceled in the wake of the Buzzfeed article, "Sex Workers Say A&E Show Lied To Them About Providing Resources And Protecting Their Privacy."
According to his website, "Pastor Kevin is the Senior Pastor of Side-By-Side Church International located in Orange County, California. He is a retired police officer with nearly 30 years of law enforcement experience including work with the Federal Bureau of Prisons, undercover narcotics, parolee apprehension, and thirteen years as a SWAT member. Kevin did not have a Christian background growing up but experienced a "Saul of Tarsus" conversion as a police sergeant in 1991." 
Here are a few excerpts from the Buzzfeed article: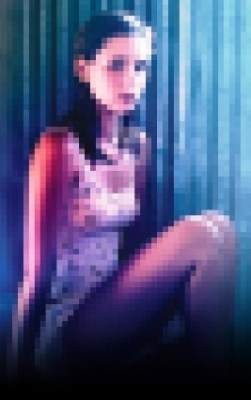 Sex workers who were filmed for A&E's 8 Minutes, which says it provides resources for women who want to get out of sex work, allege that the production lied to them. Three of them told BuzzFeed News that they wanted help getting out of sex work, and were never given any of the promised assistance. When reached, a representative for the network said the show is no longer on the air and, thus, they have no comment.

The premise of the reality series is that sex workers are contacted by pastor and former police officer Kevin Brown, who meets them in a hotel room posing as a client and then offers the women "resources" to get out of "the life."

"This show, these people, it's a disaster in my life," said Kamylla, who spent weeks waiting for the promised assistance, quickly running out of money to support herself, her husband, and her children. They gave her a $200 fee and then did not follow through on promises of medical, dental, housing, and employment assistance, she told BuzzFeed News. "I kept on calling them, and nothing happened."

Kamylla hesitated to put up another ad for her services because she thought she wouldn't get help if she started doing sex work again; desperate for money, Kamylla said she put up an ad and was arrested shortly thereafter on prostitution charges.

"All I wanted was help, man. All I wanted was a way out. I gave them what they wanted, but they didn't give me what I wanted," Gina, who was featured on 8 Minutes' April 2 premiere, told BuzzFeed News. She said she tried to get in contact with the production team for assistance getting a car and housing after she was filmed, but eventually gave up. "I'm not gonna beg people," she said. "Y'all said you were gonna help."
Pastor Brown has been doing this sort of thing for awhile.  The O.C. Register reported in August of 2013, that Brown and his colleague, former H.B. police officer Greg Reese "look for minors who may have been forced or coerced into prostitution by pimps who threaten and sometimes beat them. They take turns scouring escort ads, looking for clues in the pictures and text that the escort may be a minor or engaging in prostitution against her will."
Reese and Brown work with "a Christian group of volunteers now called Safe Passage OC to conduct unofficial stings to "liberate" women and minors from a life of servitude," according to the L.A. Times.
Safe Passage volunteers are required "to attend a 16-hour course presented by Greg. This course was designed to teach the layperson about human trafficking in general, how run and participate in undercover operations, and how to locate victims," according to the Safe Passage Linkedin page.  Their website, at http://safepassageoc.org, has been taken down.
So are Reese and Brown really helping women who want to get out of prostitution?  Or were they happy to use them as props in the ill-fated "8 Minutes" TV show?