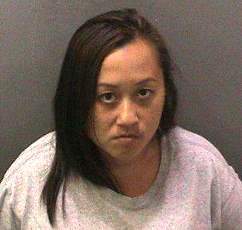 Tustin Police Department
Press Release: Child Endangerment and Evading Arrest
On May 6, 2015, at approximately 12:15 a.m., officers from the Tustin Police Department stopped a vehicle for vehicle code violations.  While the officers were speaking to the female driver, she drove off nearly dragging one of the officers.  The driver had a small toddler in the vehicle.
For the safety of the public and there being a toddler in the vehicle, the pursuit was terminated by the Tustin Police Department within approximately one minute.
Utilizing investigative resources, the officers located the driver in Santa Ana several hours later.  She was arrested without incident for child endangerment and evading.  She was booked at the Orange County Jail and the toddler was lodged at the Orangewood Children's Home.
Suspect: Nguyen, Tatiana – 29 year old resident of Santa Ana.
Nguyen is on formal probation and she has priors for narcotic and theft related offenses.
Refer any questions to: Sgt. Andrew Birozy, (714) 573-32585, (714) 742-6345, abirozy@tustinca.org.
###