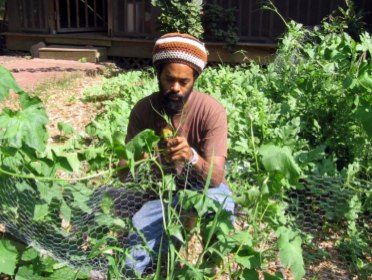 Santa Ana's The Road Less Traveled is celebrating Earth Day with a number of events and specials-check them out!
A Garden Party & Learning!
Many Americans are feeling the effects of one of the most extreme winters in recent memory in their pocketbooks as produce prices continue to rise at the grocery store. More and more of us are becoming conscious about where our food comes from. You will be sure to leave each of our gatherings feeling inspired to make changes big and small in your kitchen, your garden and in your community.
A GARDEN PARTY- THIS FRIDAY 7:30-9:30! Join us and Aadara yoga studio in hosting activist and community garden expert Eugene Cooke with a series of film shorts, discussions and holistic snacks. REGISTER HERE
*Come to The Garden Party and receive 20% off all workshops in May!* Continue reading→