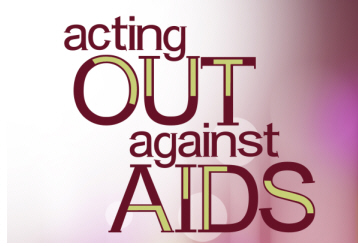 Come to the cabaret, ol' chum, and celebrate the music of Broadway with your favorite Theatre Out performers while supporting a great cause. The Theatre Out AIDS Walk Team is going strong and well on our way to meeting our goal of $20,000. Help us meet that goal, by getting your tickets today to an evening of amazingly talented performers.
Sunday, April 10 @ 6:30 pm
YOUR FAVORITE BROADWAY MUSIC!
OPPORTUNITY DRAWINGS!
NO-HOST BAR!
Featuring:
Dennis Bryan, Kevin Cordova, Israel Cortez, Andrea Dennison-Laufer, Frank DiPasquale, Jason M. Hammond, Lindsay Henkenius, Michelle Hernandez, Jared Kaitz, Carie Millard, Jennifer Pearce, Tara Pitt, Billy Rodriguez, Alissa Sanchez, Dustin Thompson, Bob Tully, Colleen Wilson and Joey Zangardi
with Stephen Amundson at the keyboard
and your host for the evening
SYLVIA
All Tickets $20
100% of your ticket price supports the Theatre Out AIDS Walk Team!
Tickets available exclusively online at www.theatreout.com/tickets.htm or at the Box Office on the day of the event, as available..
This event is sponsored by our friends at BISTRO 400.