Underscoring the importance of an Orange County congressional seat in the battle for control of the House of Representatives, former President Clinton urged Democrats at a Santa Ana rally Friday afternoon to get out the vote for Rep. Loretta Sanchez (D-Garden Grove), according to the L.A. Times.
Other speakers at the Clinton event included state Senator Lou Correa, Santa Ana state Assemblyman Jose Solorio, Santa Ana Mayor Miguel Pulido and Orange County Democratic Party Chairman Frank Barbaro, according to the OC Weekly. Santa Ana Council Members Claudia Alvarez, Michele Martinez and Vincent Sarmiento were also there.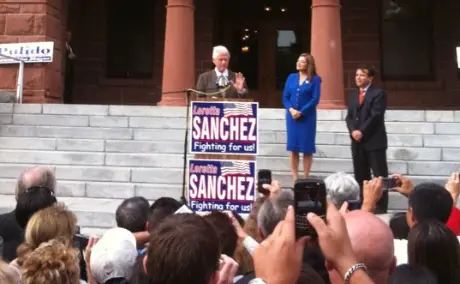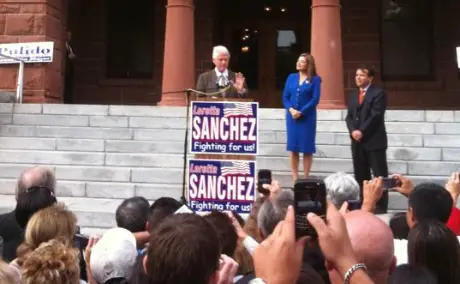 Apparently a few of Van Tran's followers showed up to hoot and holler.  More of them will be in Anaheim tomorrow at a Sarah Palin rally.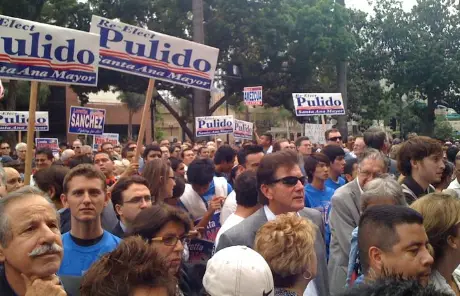 If Alfredo Amezcua was there, he was buried in the crowd.  He tried to fool everyone with a few emails this week suggesting he was involved in the event.  Nope.  That was a big lie.  This was a Pulido event, period.  Will it be enough to put Sanchez into the victory column on Nov. 2?  Time will tell…but bringing in Clinton was a brilliant move.