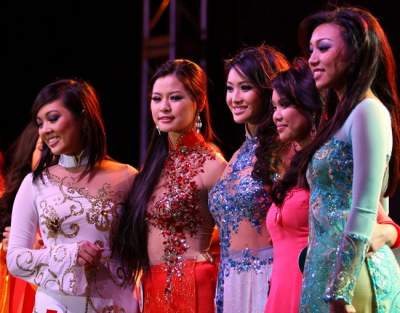 The Tet Festival of Southern California is taking place this year from Feb. 8-10, in Westminster. This event is recognized as the world's largest Tet Festival outside of Vietnam. The Tet Festival attracts over 100,000+ every year. Visitors are immersed with a vibrant array of traditional foods, live entertainment, festive games, and customs celebrating the new year. Click here to like the Tet Festival on Facebook.
A coalition of groups led by the Vietnamese American Federation of Southern California raised more than $81,000, so the Tet Parade, the only one of its kind in the U.S., will be happening as part of the Tet Festival, on Feb. 10.
Here is the event schedule: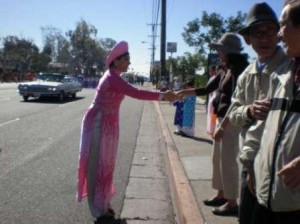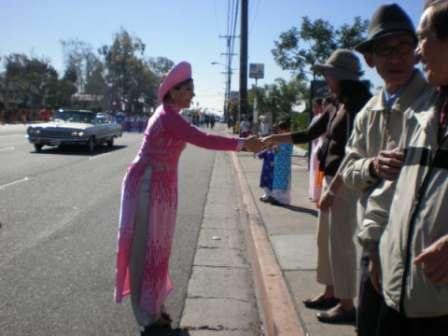 Friday, Feb 8th, 3pm-10pm
Main Stage:
4pm – Band Performances

5pm – Miss Vietnam of SoCal Pageant
Youth Stage:
12pm – Various Entertainment

6pm – Tony T Show
Saturday, Feb 9th, 10am-10pm
Main Stage:
12p – Opening Ceremony

1:30pm – Firecrackers

2pm – Youth Entertainment

5pm – Talent Search Competition

8pm – Youth Night

Fireworks
Cultural Village Stage: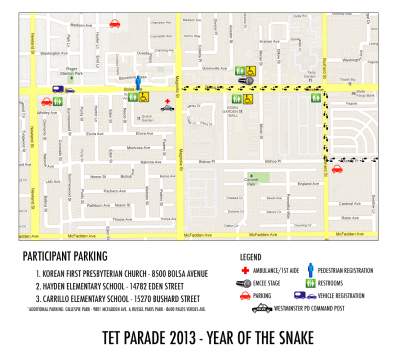 Sunday, Feb 10th, 10am-9pm
Tet Parade – For more info. click here. The parade starts at 9 am! The parade marches along the streets of Westminster with bands comprised of young violinists (girls dressed in silky, long dresses,) traditional Vietnamese attire that is elegant, bright and contains lots of silk & sashes, and some of the name singers and actors in the Vietnamese world of entertainment.
Main Stage:
12pm – Children's Pageant

2pm – Community Entertainment

5pm – Grand Concert
Cultural Village Stage
12pm – Traditional Spring Wedding
Youth Stage:
12pm – Various Entertainment

6pm – DJ Sets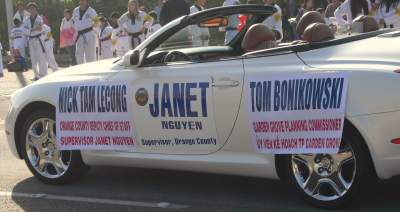 Admission:
$5 at the door (cash only)

Children 3ft and under FREE

Only $1 if you show your OCTA Metrolink pass
Click here to sign up for the Tet Festival Instragam and possibly win free tickets to this event!
*Veterans/Scouts in uniform & visitors in Cultural Attire enter for free on Saturday 10am-1pm
**Animals are NOT permitted (except for service animals)
***Tickets only pay for entrance fee and entertainment. Products, Services, Exhibits, and Food are paid to individual vendors.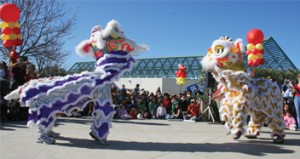 Location:
Garden Grove Park
9301 Westminster Ave, Garden Grove, CA 92844
Click here for directions.
Traffic:
Entering the Festival:
There is only 1 way to enter the Tet Festival (Deodara Dr.). Guests may travel Westbound on Westminster Ave from Brookhurst St or travel north on Bushard St toward Westminster Ave. All vehicles must enter through the right Westbound lane of Westminster Ave to enter the Tet Festival. There is no entrance for guests traveling Eastbound on Westminster Ave.
*Please refrain from jaywalking. Any child placed in a car seat must be seated. WEAR YOUR SEATBELTS AT ALL TIMES.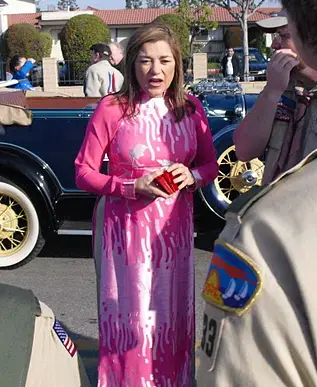 Parking
Free parking is available at the adjacent Bolsa Grande High School parking lot as well as street parking in the nearby neighborhood.
Free Shuttle Service
Tet Festival guests can commute to the Tet Festival via free shuttle service.
Shuttles are FREE and are a good alternative to avoiding the traffic and parking constraints at the festival grounds.
Shuttles will be operating throughout the following days and times:
Saturday from 12 PM – 10 PM
Sunday from 12 PM – 9 PM
Shuttle Location #1:
Westminster Civic Center
8200 Westminster Boulevard, Westminster, CA
Shuttle Location #2:
La Quinta High School
10372 McFadden Avenue, Westminster, CA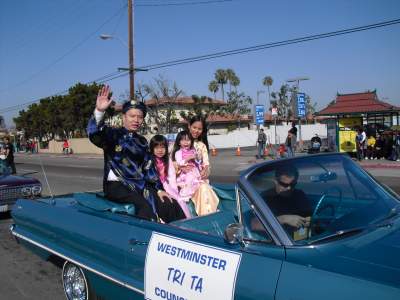 Rules:
To ensure the family atmosphere of the Tet Festival, guests are asked to refrain from the following, including, but not limited to:
possession and consumption of alcoholic beverages,

weapons,

drugs,

obscene material,

firecrackers,

fireworks,

spray aerosol cans and smoking.
The Union of the Vietnamese Student Associations of Southern California (UVSA) is a 501(c)3 non-profit, non-partisan, community-based organization founded in 1982. Over the past years, over $1,000,000 in festival proceeds have been awarded to non-profit organizations in the community.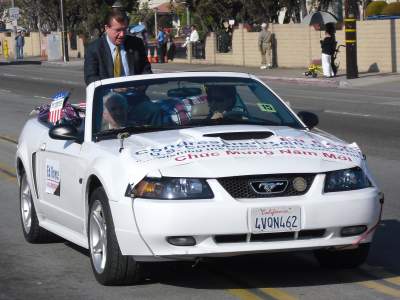 Sponsors:
Event sponsors include:
Wells Fargo

OCTA
AT&T
Verizon
Nguoi Viet
Viet Bao
Lee's Sandwiches
Vien Dong
Huy Khiem
CalOptima
Yeo's
Southern California Gas Company
Lover's Care
Lexor
Sempra Energy
Musco, Inc.
Eva Air
China Airlines
Bank of America
State Farm Insurance
China Airlines
McDonald's
QGS
SBTN
VPTV
Alfalfa Nail Supply, Inc.
VNA-TV
IBlanc
Little Saigon News
H&B Benefits
LSTV
The Paul Mitchell School
Global TV
Lady Belle Spa
NutriVita
Obagi Medical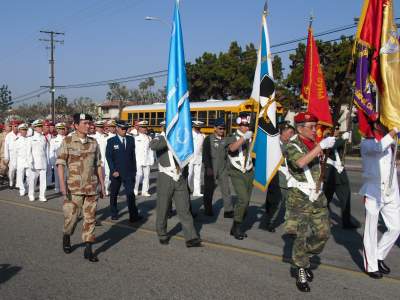 Contact Information:
Main Office
12821 Western Ave #H
Garden Grove, CA
(714) 890-1418 (Office)
contact@uvsa.org
Mailing Address
UVSA
P.O. Box 2069
Westminster, CA 92683
Office Hours
Mon – Fri: 11:00 AM – 4:30 PM
Weekends by appointment only
*Closed during days of Festival (2/8 to 2/10)
Tet Festival Chair
Billy Lê
Billy.Le@uvsa.org
Tet Festival Vice-Chair
Paul Lương
paul.luong@uvsa.org