SAPD Advisory: Santa Ana Police Department Homicide Detectives request Media and Public assistance in identifing two murder suspects
Homicide detectives are looking for assistance in identifying suspects wanted in conections with the March 9th 2013 murder. Pictures and video are from an incident that occurred between the suspects and the victim just prior to the stabbing. Contact Police Department PIO Anthony Bertagna for access to video.
Details: Officers responded to a call of subjects fighting in the 1900 block of S. Main. Upon arrival, they found a male victim lying on the sidewalk at Main and Commercial with an apparent stab wound to his chest. The male was transported to a local hospital where he was pronounced deceased.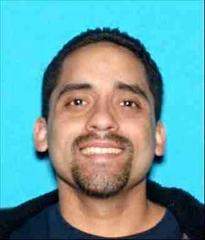 The victim was identified as 26 year old Paul Anthony Garcia, with a last known address in the City of Irvine.
The initial investigation revealed that Garcia was inside of a restaurant, when two suspects entered and had a confrontation with him. The suspects exited the restaurant, and Garcia exited shortly after. One of the suspects then chased Garcia across the street and assaulted him. Sometime during the assault, Garcia was stabbed. Garcia collapsed on the street, where he was found by responding officers.
The suspects have not been identified at this time. Anybody with information on this homicide is asked to call the Santa Ana Police Homicide Unit at 714-245-8390. Or contact Orange County Crime Stoppers 1-855-TIP-OCCS
Address/Location
Santa Ana Police Department
60 Civic Center Plaza
Santa Ana, CA 92701