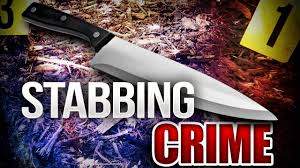 Santa Ana Police Department
Advisory: Santa Ana Police Department & OCDA Investigating Officer Involved Shooting and Stabbing
Suspect: Francisco Alvarez (50) Santa Ana – In Custody (2) Counts of Attempt Murder
Victim: Female (21) Santa Ana
At approximately 12:20 p.m., the Santa Ana Police Department received multiple 911 calls of a stabbing in progress in the area of 1900 South Susan Street.
As officers were responding to the location, callers continued to state the male suspect was repeatedly stabbing the female victim.  Witnesses intervened to assist the victim and followed the suspect who fled on foot southbound on Susan then eastbound on Harvard.
The first officer arrived at the scene within 6 minutes of the original 911 call and found the suspect walking in the middle of the street. A confrontation occurred as the officer attempted to detain the suspect, who was still armed with a knife. The confrontation resulted in an officer involved shooting.
The 21 year old female Hispanic victim was an immediate family member of the suspect and sustained multiple stab wounds to her body. The suspect, Francisco Alvarez, a 50 year-old male Hispanic, sustained gunshot wounds to the torso. Both the victim and suspect remain in critical condition at a local hospital.
As in all officer-involved shooting incidents, there are three parallel investigations now occurring: The Orange County District Attorney's Office is conducting a criminal investigation of the officer-involved shooting. Santa Ana Police Department Homicide Detectives are investigating the attempted murder of the female as well as other potential criminal actions by the suspect. Lastly, Santa Ana Police Department Professional Standards Inspectors are conducting an internal investigation of the officer-involved shooting.
###
Editor's Note – this crime occurred in Santa Ana's Ward 6, which is represented by Councilman Sal Tinajero.