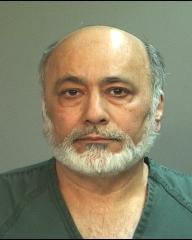 Santa Ana Police Department Advisory: Santa Ana Police arrest suspect in felony hit and run collision of a 13 year old female occurring 2-6-2012
On 2-06-12, at approximately 7:00 PM, a 13 year old girl riding her bicycle north on Greenville across Warner was hit by an unknown vehicle driving west on Warner Avenue. The girl was knocked to the ground and sustained severe injuries. The unknown driver fled, making no attempt to stop or check on the condition of the injured girl. Passing motorists stopped to render aid to the girl lying in the roadway. The cause of this collision has not yet been determined and is under investigation.
On 2-7-12, Santa Ana Police contacted the media for assistance in finding a potential witness that left the collision scene prior to officers arriving. On 2-8-12 detectives were contacted by an attorney who advised he was representing a client who's family had watched the story about the victim of a hit and run collision that occurred in Santa Ana on 2-06-12. The attorney believed that his client may have been involved in the collision. On 2-14-12 based on the evidence collected from the vehicle and the interview with Arif Abdul Sattar detectives placed suspect Satter in custody for Felony hit and run. Satter was booked into the Santa Ana Jail.
###
Santa Ana Police Department, 60 Civic Center Plaza, Santa Ana, CA 92701