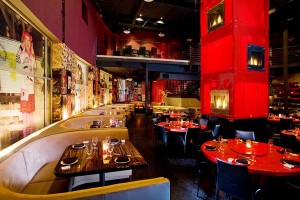 Santa Ana's Geisha House restaurant is participating in Orange County Restaurant Week.  What does that mean?  It means YOU get great lunch and dinner deals, through Saturday, Sep. 26.
Geisha House is located at the City Place shopping center, on Main St., just north of the 5 Freeway, across from the MainPlace Mall.  Click here for a map.  Click here to make a reservation.
Here is the special Lunch Menu that Geisha House is offering this week:
$10 Lunch Menu (3 courses):
Choose one
Miso Soup with Tofu & Green Scallion
Miso Soup with Shiitake Mushrooms
Choose one
Mixed Greens with Soy Ginger Dressing
Seaweed Cucumber Salad
Choose one
Chicken Karage
with Spicy and Sweet Sauce
Call "911" Spicy Tuna Roll
Spicy Tuna and Cucumber
Hollywood Roll Crab
Avocado and Cucumber Tempura Style, Topped with Eel Sauce
Click here to see the rest of Geisha House's Restaurant Week specials.
Click here to see a list of the other restaurants that are participating in O.C. Restaurant Week.