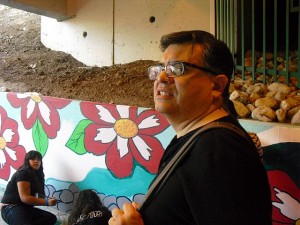 Gerardo Mouet, 53, of Santa Ana, has been appointed to the 32nd District Agricultural Association, Orange County Fair Board, by California Governor Jerry Brown, according to the California Newswire.
Mouet has served in multiple positions with the City of Santa Ana since 1990, serving as executive director of Parks and Recreation since 2004.  In that position he oversees a number of city departments including the Santa Ana Zoo and the Santa Ana Library.
Brown spoke at the Orange County Labor Day event at the Santa Ana Zoo last year – and Mouet was there with his family as I recall.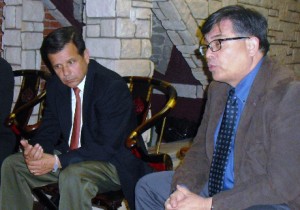 Mouet's appointment may also be the work of Santa Ana Mayor Miguel Pulido, who is very close to Brown. In fact Brown stayed at Pulido's home at least twice last year.
Mouet lives in Santa Ana, in the Park Santiago neighborhood.  Mouet is a big supporter of the arts – in fact I believe his son attends the O.C. High School of the Arts.  In fact Mouet arranged for a mural to be painted in the Santiago Park tunnel in January of this year (see the slide show below).  The project was done with no public money being spent.
Mouet has in fact become a pro at running large events with little or no public money being spent, including the first public fireworks show in seven years, which was held this year on the 3rd of July at Centennial Park.
Mouet's appointment does not require Senate confirmation and there is no compensation. Mouet, like Brown and Pulido, is a Democrat.
Kudos to Mouet – this is a great appointment and it will be a real boon to the people of Santa Ana.