MOMS ORANGE COUNTY APPOINTS PUBLIC HEALTH EXECUTIVE AND WOMEN'S HEALTH ADVOCATE TO ITS BOARD OF DIRECTORS
Craig G. Myers and Dr. Candice Taylor Lucas are Welcomed as the Newest Board Members Bringing Extensive Experience in Hospital Leadership, Obesity Prevention and Pediatric Care
SANTA ANA, Calif. (December 1, 2015)–MOMS Orange County, a nonprofit organization serving low-income pregnant women for more than 20 years, is proud to announce the appointment of Craig G. Myers and Candice Taylor Lucas, M.D., M.P.H. to its board of directors.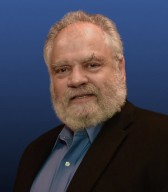 Myers, a Long Beach resident, is a healthcare executive with more than 30 years of experience, including serving as CEO of medical centers in Santa Ana and Los Angeles as well as holding roles in administration and business development. He has a strong track record for improving organizational operations and increasing the quality of services for the centers he's served. Currently, he is the chairman of the board of directors for Coalition of Community Health Centers, headquartered in Irvine, and serves on the board of directors for Serve-the-People, a Santa Ana-based community health center. He attended the University of California, Los Angeles where he received his Master of Public Health degree in Hospital Administration, and obtained his undergraduate degree from Rutgers University.
An Irvine resident, Dr. Taylor Lucas is a board certified pediatrician and serves as an assistant clinical professor at the University of California, Irvine (UCI) School of Medicine within the Department of Pediatrics and Pediatric Exercise and Genomics Research Center (PERC). She works as a pediatrician at the UC Irvine Health, Family Health Centers and Medical Center. She is also a pediatric fellow and consultant for the Children and Families Commission of Orange County. Her research interests include childhood obesity, early life physical activity, and health disparities. She obtained her Masters of Public Health degree at the University of California, Los Angeles (UCLA). She completed medical school at the Keck School of Medicine of the University of Southern California, and residency in pediatrics at UCLA where she also served as a chief resident. After residency, she attended the New York University School of Medicine and Bellevue Hospital Center for fellowship in academic general pediatrics. Dr. Taylor Lucas has received numerous accolades including the Charles E. Young Humanitarian Award at UCLA, the Community Achievement Award at the Keck School of Medicine, and induction into the Gold Humanism Honors Society at NYU.
"We are thrilled to welcome Craig Myers and Dr. Candice Taylor Lucas to our board of directors," says Pamela Pimentel, RN, CEO of MOMS Orange County. "Between their extensive experience in healthcare leadership and deep understanding surrounding pediatric care, we know their appointments to our board will strengthen our work in helping mothers to have healthy babies in Orange County."
About MOMS Orange County
For 23 years, MOMS Orange County has been helping at-risk mothers and their families have healthy babies by providing access to prenatal care, health screenings, infant development screenings, health education and referral services through monthly home visits and group classes. Mothers receive one-on-one education and support during pregnancy to help increase their chance of delivering a healthy baby. After babies are born, the focus turns to promoting their healthy growth and development so they grow up happy, healthy and ready to learn. To learn more about MOMS Orange County, visit www.momsorangecounty.org.
###