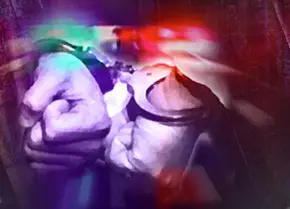 Violent thief in custody
From the Huntington Beach Police Department's Facebook page
At about 8:15 last night, we received a call of a robbery at the Starbucks on Adams Avenue at Brookhurst Street. The suspect had grabbed the tip jar from the counter and ran into the parking lot where he was followed by a customer. The customer confronted the suspect about the theft, and the suspect grabbed a 40-pound metal sign and attacked the customer, striking him in the head. The suspect then got on a bicycle and fled from the area.
Officers arrived and started their investigation and area search for the suspect. A short time later, the suspect was located in the area of Brookhurst Street and Ellis Avenue in Fountain Valley. The suspect was later identified by the victim and other witnesses, and was found in possession of the stolen property. Our officers arrested Francisco Cardenas, a 26 year old resident of Santa Ana, for theft and assault with a deadly weapon, and he was booked in the Huntington Beach city jail.
The customer who was attacked was admitted to a local hospital for treatment; we are thankful to report his injuries are not life threatening. A big thank you to the customer who confronted the suspect, and all the other witnesses who provided assistance in this investigation.
###