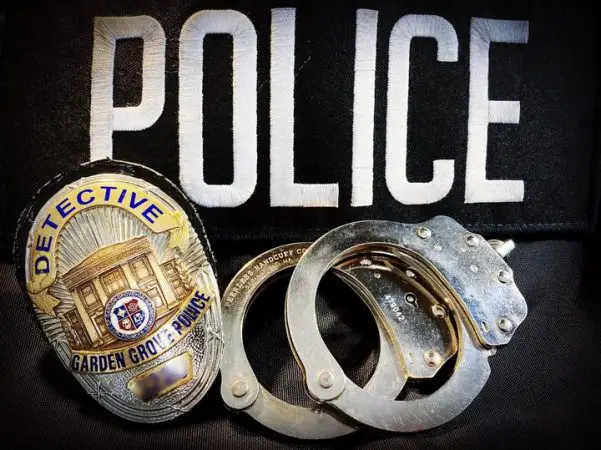 On March 16, 2022 at 10:40 AM, Garden Grove Police Department Officers responded to the 12400 block of Salinaz Dr., in reference to a burglary that had just occurred.
Upon arrival, officers learned the victim was asleep in her bedroom when an unknown male opened the door to her room. The suspect ultimately fled the residence with multiple boxes of property and got into an awaiting blue minivan.
On March 22, 2022, the suspect vehicle was identified and located in the City of Santa Ana.
Property Crimes detectives surveilled the vehicle and eventually arrested two individuals. The suspects also happened to have one of the stolen phones (from the cat burglary), a large amount of cash, and identity theft materials in their possession.
Detectives continued their investigation and on March 24, 2022, identified a possible suspect to the cat burglary.
A photo lineup was completed and shown to the victim, who was able to positively identify Abelardo Corea Garfias (21 years old of Santa Ana), as the suspect.
Detectives learned Garfias was already in custody for an unrelated incident, and went to Orange County Jail to interview him.
Once the investigation is concluded, the case will be submitted to the District Attorney for review.