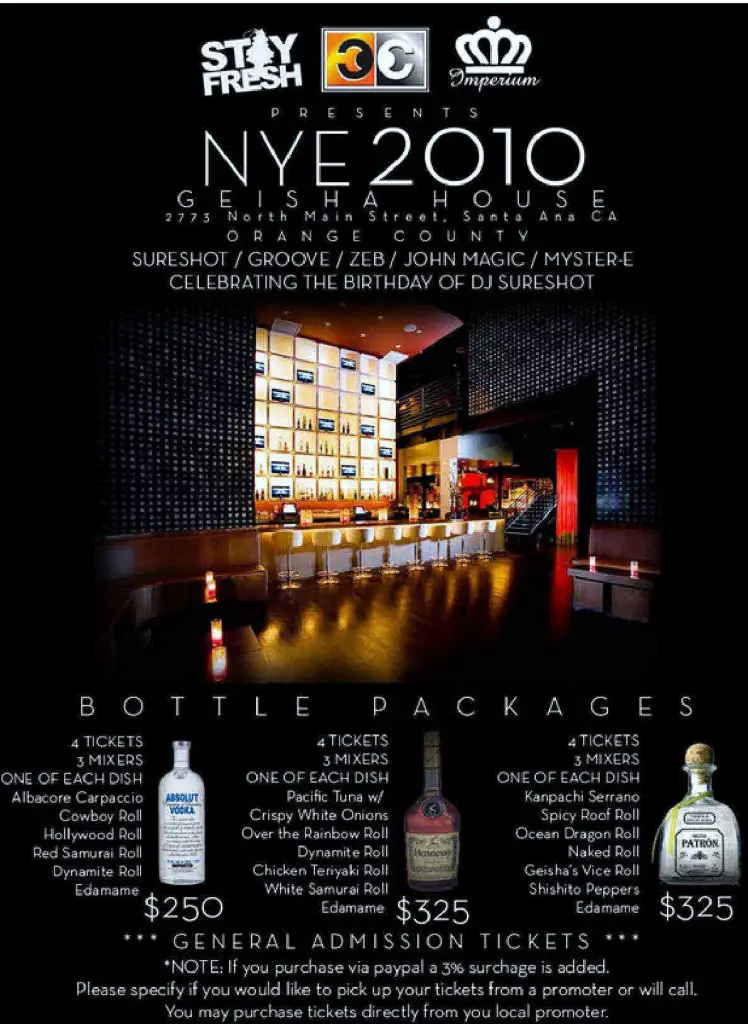 Many of Santa Ana's finest restaurants and organizations have announced their plans for New Year's Eve.  Don't wait too long to RSVP!
Let's start with a look at what Geisha House will be offering on New Year's Eve.  Geisha House is located at the CityPlace, in north Santa Ana, across from the MainPlace Mall.  For $250 you will get four tickets, including 3 mixers, an appetizer, four different sushi rolls, Edamame and an entire bottle of Absolut Vodka.  Geisha House will offer two other specials on New Year's Eve, as per the graphic above.  To order a bottle package, contact Kevin McVearry.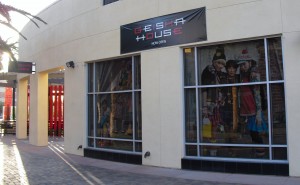 Their bar will be open from 10 to 12 midnight.  And they will offer a complementary champagne toast at midnight!  There will also be plenty of music, featuring Sureshot, Groove, ZEB, John Magic, Myster-E, and everyone will be celebrating the birthday of DJ Sureshot.  You may RSVP at this link.  General admission tickets are only $50.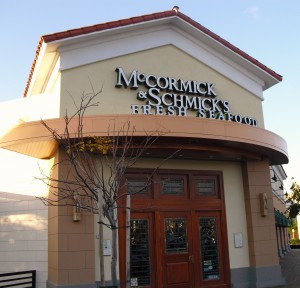 McCormick & Schmick's, which is also located in the CityPlace, is also offering a fun New Year's Eve dinner, for only $39.95.  The special will include a complimentary glass of J. Roget Champagne, for starters.  Then you will have a choice of Lobster Bisque or Mixed Green Salad (go with the Bisque!).  Your Choice of Entrees will include Mahi Mahi, grilled with Jamaican Rum Sauce and served with Tropical Salsa; or Cedar Roasted Salmon with Northwest Berry Sauce; Linguine Bouillabaisse; Chicken Oscar with Crab, Asparagus, and Hollandaise Sauce; 9 oz. Filet Mignon; Mixed Seafood Grill with Salmon, Crab Cake and Gulf Shrimp; and 6 oz. Filet Mignon with Jumbo Stuffed Shrimp.
Seasonal Side Dishes will include Sweet Potato Casserole, Mac and Cheese or Mashed Potatoes, for $3.95 each.
You will also have a choice off dessert from McCormick's Daily Selections and a complimentary cup of their rich coffee.  Or, for $3.00 more you can enjoy the Chocolate Bag.
Click here to see the New Year's Eve Menu.  Click here to make a reservation.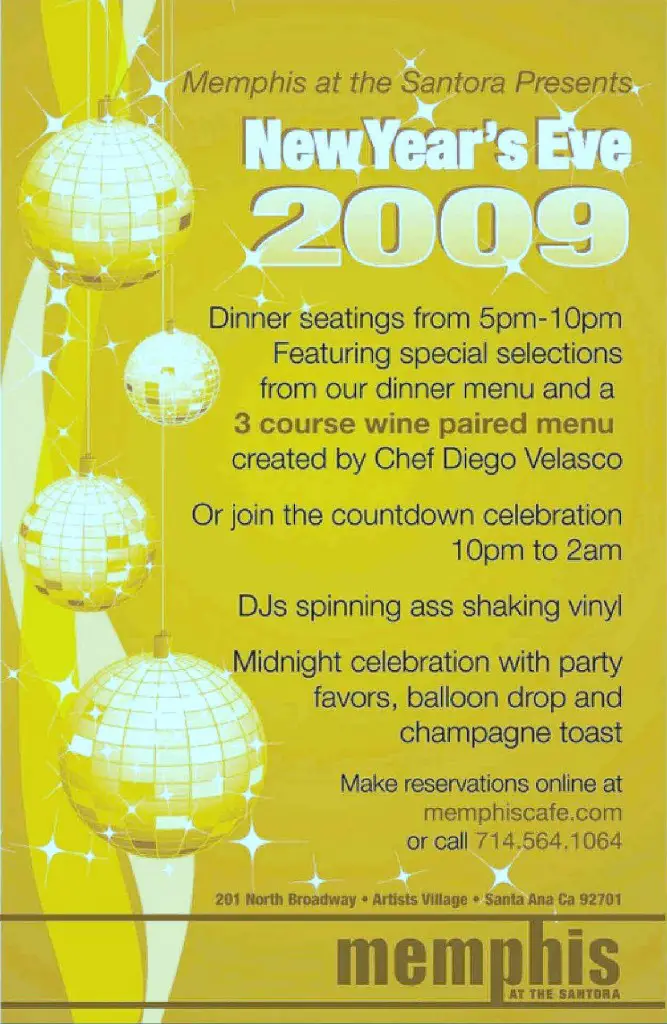 The Memphis, which is located at Santa Ana's historic Santora Building, is also going to be a hot place to be on New Year's Eve.  Their festivities include special selections from their dinner menu, a 3 course wine paired menu, and a countdown celebration from 10 pm to 2 am.
Make reservations for the Memphis online at this link.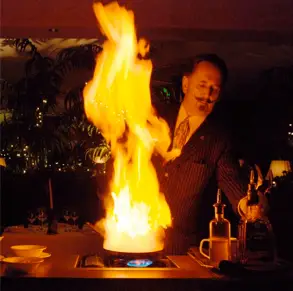 Santa Ana's Ambrosia Restaurant is offering a 7 course dinner on New Year's Eve.  prepared by Executive Chef Ryan Carson. Chef Carson's menu features progressive French American cuisine, illuminating his passion for the bounty of locally raised foods and seasonal farm-fresh produce.  Click here to read the New Year's Eve menu.
Enjoy the 7-course prix-fixe menu & then watch the Eagles Tribute band, Hotel California Show, at the O.C. Pavilion.  The Vault VIP Lounge open 8pm-12:30am for all guests! 1st seating 5-6pm ($95-$125); 2nd seating 8:30-9pm ($105-$140), inc. champagne toast!  Click here to make a reservation.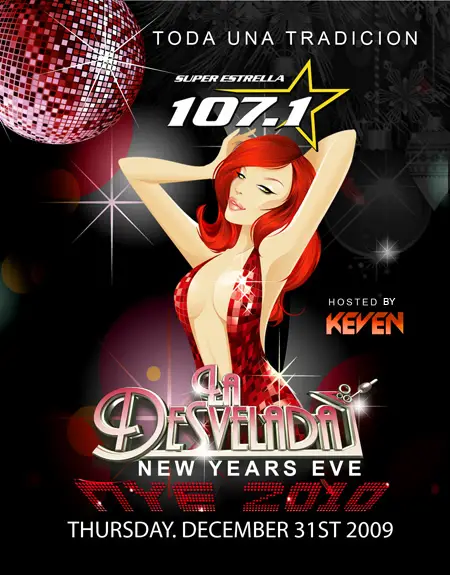 Santa Ana's Galaxy Concert Theater is hosting what should prove to be the hottest Latino New Year's Eve event in Orange County – the 7th Annual Super Estrella's La Desvelada 2010 New Year's Eve Bash, which will take place from 8 pm to 2 am.
During the past seven years La Desvelada has created some very memorable performances as well as a strong fan base following.  This has made La Desvelada, a New Year's Eve tradition among the young and affluent latino community in Southern California.
Click here to read more about this event.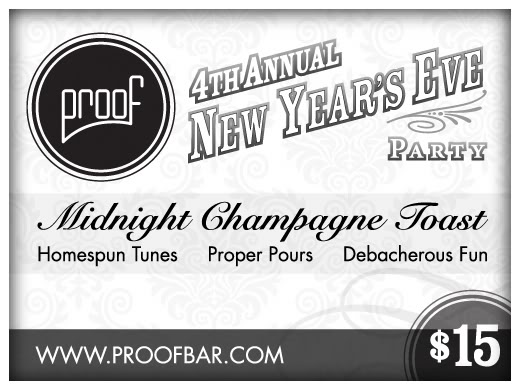 Santa Ana's Proof Bar is celebrating their 4th Annual Proof New Year's Eve Bash this week on Dec. 31. Proof is located at 215 N. Broadway, in the Santa Ana Arts District.
Proof had this to say about their bash on their website, "We're gearing up for a great New Year's eve party here at Proof. It's our favorite night of the year. Our time to give back to you with a great evening of proper pours and a celebration of what is to become for all of us. Come early and stay late. It is a time to be with "old" friends and make some "new" ones.  No other party in Orange County will compare.  Drink specials and so much more!! Last year baby new year himself appeared!!"
For discounted entry click here to send an email,  with RSVP in the subject line.
Click here to read more about this event.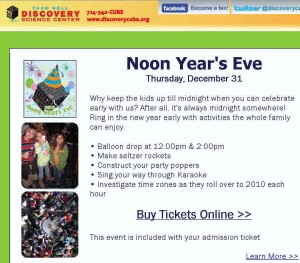 What about the kids?  Santa Ana's Discovery Science Center will be celebrating "Noon Year's Eve 2009," on December 31, from 10 am to 3 pm.
Why should grown-ups have all the fun? Ring in the New Year early on Dec 31 as we celebrate with a countdown, ginger ale toast, music, activities and a balloon drop at 12:00pm and 2:00pm! Free with paid admission and open to all ages!
Activities Will Include:
Balloon drop at 12:00pm and 2:00pm
Making seltzer rockets (to talk about chemistry)
Constructing party hats (to talk about geometry)
Karaoke for all ages
We'll investigate time zones and highlight a different time zone's roll over to 2010 each hour!
Click here to make your reservations!