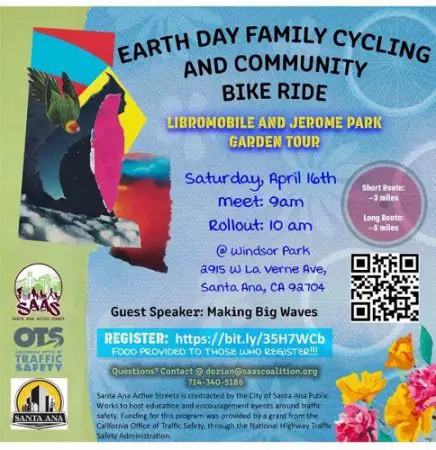 Join Santa Ana Active Streets (SAAS) for an Earth Day Family Community Bike Ride on Saturday, April 16, 2022, at 9 a.m. in Windsor Park, 2915 W. La Verne Ave. Celebrate Earth Day with this family friendly bike ride where you can choose between a shorter route (3.5 miles roundtrip with stops) or a longer route (5 miles roundtrip with stops).
Pit stops will include a visit to Santa Ana's only bookstore, Libromobile, at the Bristol Swap Mall and also a tour of Jerome Park community garden.
Free helmets and bike lights will be provided to all who need them and SAAS has bikes to lend out to those who register in advance.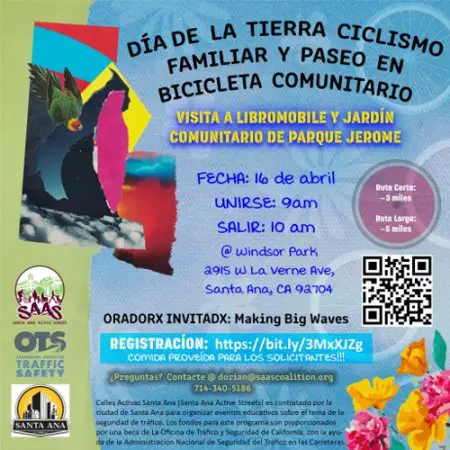 Please register here https://bit.ly/35H7WCb to make a bike reservation and to help SAAS account for your food preferences. The registration form also has specific ride details so please read thoroughly.
SAAS is seeking volunteers to help with the setup of bike and helmet distributions, to be ride captains, or to help with lunch pick up. Volunteer form is at https://bit.ly/371S25B.