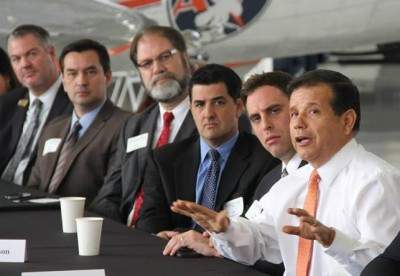 The City of Santa Ana is hosting an Installation and Reception for the City Council Members who were reelected in the November General Election as well as Mayor Miguel Pulido, on Tuesday, December 9, 2014, at 6:00 p.m., at the City Council Chambers, located at 22 Civic Center Plaza, in Santa Ana.
There will be a reception immediately following at the Bowers Museum, located at 2002 North Main Street, in Santa Ana.
The reelected Council Members include Michele Martinez, David Benavides and Sal Tinajero.
Click here to RSVP for the reception at the Bowers Museum.