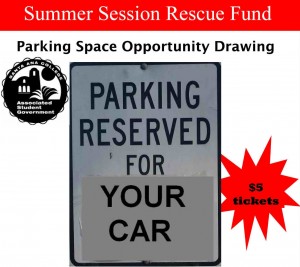 The students at Santa Ana College have come up with a novel way to raise money, so they can save the classes that are in danger of being cut.  Here is an explanation of this new fundraising program, from Alex Flores, the President of the Associated Students at Santa Ana College:
As students, we are taking action by circulating petitions and raising our voices to the Legislature on how these cuts are impacting us. But at the end of the day, we know there will be substantial cuts, no matter how much we protest—at least in the short term. That is why the Associated Student Government is taking the lead to address the problem locally in partnership with the SAC Foundation by initiating a fundraising campaign to generate a new revenue source for student priorities. For every $4,500 we are able to raise, a class section can be restored which will benefit 30 students. Our goal is to raise enough money to restore as many class sections as possible. We recognize this as a local problem that requires a local solution.
When we raise the funds, we can then present them to the College as categorical funds. In specific, we can give the money to the College to be used only for the classes we are asking to keep or restore. Any remaining funds will be used for future sessions, such as Intersession, or to restore other classes that have been cut. In this way, we transition from complaining about the problems to becoming a constructive part of the solution.
For the last year we have been mobilizing by selling food at SAC as a result saving a math class that helped over 30 students meet requirements to transfer out of community college last summer. We have now engaged in an intensive fund-raising campaign, that is focus on raffling  5 coveted parking spots located in the center of our college. The winning ticket will be entitled to one designated parking space, in lot 6, in the spring 2010 semester at Santa Ana College.
Click here to see the flier regarding this event.