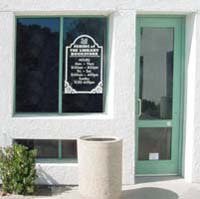 The Heritage Park Library Bookstore, in neary Irvine,  is having a huge book sale this Saturday.  Click here to learn more about it.
 It is one of their biggest and best sales events.  Here are the prices:  
The Heritage Park Friends of the Library Book Sale
December 5th 10am – 1pm
14361 Yale Avenue (Corner of Walnut & Yale), Irvine, CA
Prices:
Children's books  starting at 25 cents each or 6 for $1
Holiday books will also start at 25 cents and go to $1 or more for particularly fine books.
New Releases (2007 to 2009) inside the store will be half price for the day only.
For more information click here.
Here is more info about the Heritage Park Library:
We are an all volunteer nonprofit organization. Our primary purpose is to raise funds for the benefit of the Heritage Park Regional Library in Irvine, California. We do this by selling donated books in a bookstore on the Library premises.
The money we raise is used for otherwise unfunded Library needs such as the purchase of equipment, furnishings, special books & media, audio-visual materials, subscriptions, and a wide variety of programs for children, teens and adults.