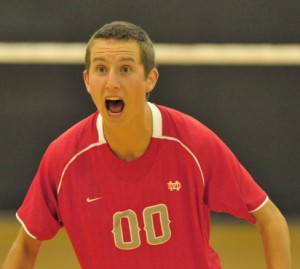 Chase Arthur, Picture Courtesy of the O.C. Register
Santa Ana External Affairs Director Jill Arthur was in the news today as the O.C. Register revealed that an anonymous donor stepped up to help pay for her son Chase Arthur's first year of college, at the exclusive Santa Clara University.

The donor's name was revealed when Jill had to file paperwork with the state FPPC (Fair Political Practices Commission) due to her job and that of her husband, Craig Arthur, an Orange County Superior Court Commissioner (that means he is essentially a judge).
The donor is my good friend Jim Gray – a retired Orange County Superior Court Judge who is well known for his books about legalizing drugs.  He is also a Libertarian and he has run for Congress.  Today he writes a column for a local newspaper.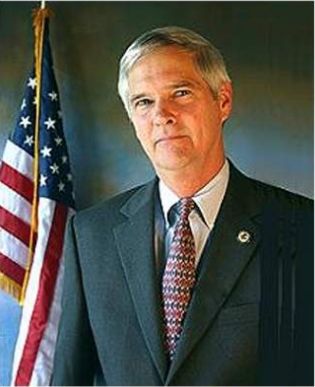 Judge Jim Gray
According to the Register, the Arthurs have had some financial problems and while they were able to pay for their son's first quarter at Santa Clara, they could not afford to pay for the entire year.  In stepped Judge Gray.  He knew Chase as his son played basketball with him in high school.  Gray decided to donate $25,000 to help Chase go to college.
Gray asked to be anonymous but his name got out after the FPPC filing. 
Some of the Register's readers are postulating that there is monkey business involved in this donation.  I don't buy that at all.  Gray is just a great guy.  Kudos to him for helping out this young man.
I do think it is somewhat odd for the Arthurs to be in financial straits.  They likely pull down over $300,000 a year.  But who knows what their family may be going through?  It is not ours to judge them.
I also think it is silly to send your son to an expensive school you cannot afford.  But that is what the Arthurs did and they were lucky that Gray stepped in.
I will be dealing with this in a couple years.  My 16 year old is already getting a lot of mail from colleges and universities.  Hopefully he will get a scholarship.  He is an honors student.  But if he doesn't, then he will have to go to a community college.  I don't expect a white knight to pay for his school.
By the way, if this story has moved you I invite you to contribute to the Hispanic Education Endownment Fund, known as HEEF.  They help a lot of great kids every year who might otherwise not be able to go to college at all.