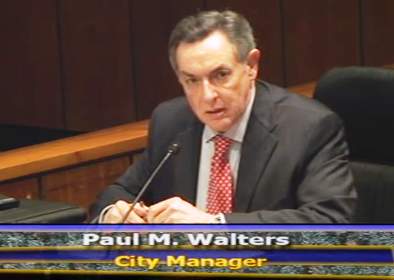 City of Santa Ana, Downtown Orange County Advisory: City Manager Submits Resignation
SANTA ANA, CA (January 31, 2013) – The Santa Ana City Council has agreed to accept the resignation of its City Manager, effective Friday, February 1, 2013. Pending finalization of an agreement to that effect, Mr. Paul Walters will continue to serve the City as a Law Enforcement Liaison, functioning in the role of a Police Commissioner with the specific duties to be determined by the City's Police Chief and City Manager.
"Mr. Walters has served this City very well for many, many years" said Mayor Miguel Pulido, "and we are particularly appreciative of his leadership to the City and community during his tenure as City Manager. Mr. Walters worked closely with the City Council in handling some difficult financial issues and we are grateful for his service.
"Selection of a permanent City Manager will be a top priority of the Council in the near future," added Mayor Pulido, "as our prime objective will be to continue our leadership in developing goals and strategies for the Council and the staff to accomplish together. The Council appreciates the hard work of all of its employees, and is confident that together we will continue to make the best interests of the City our top priority."
####
For full details, view this message on the web.