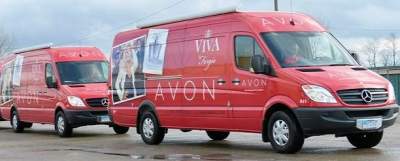 AVON'S SAY YES TO AVON BEAUTY TOUR BRINGS FINANCIAL EMPOWERMENT TO LOCAL WOMEN IN SANTA ANA
WHAT: The national Say Yes to Avon Beauty Tour is making stops in Santa Ana, CA on February 1st and 2nd 2013, offering women the opportunity to achieve financial freedom, sample some of Avon's latest beauty products, and meet with local Avon Representatives. The tour will make stops at different cities across the U.S. throughout the year, culminating in June 2013.
According to Gallup Economy, as 2012 came to an end many Americans settled for part-time jobs since they were having a difficult time finding full-time work. While part-time work is better than no work, this type of employment may not be enough to support a household.
Avon offers the opportunity for women to earn supplemental income alongside their current job, or to start a full-time business with an unlimited earnings potential based upon the amount of time one puts into their business. For more than 125 years, Avon has stood by more than 6 million women around the world providing them with the tools to start their own business and gain financial independence.
During the nationwide tour, Avon expects to touch 500,000 consumers, opening the door for women across America to experience Avon and learn about the earnings opportunity.
WHEN: February 1st and 2nd 2013
TIME: 11:00 am – 6:00 pm
WHERE: Big Saver Foods
420 W 17th St.
Santa Ana, CA 92706
INTERVIEWEES: Santa Ana area Avon Representative Yecenia Calderon sharing her personal success story
PHOTO OPS: Avon Tour buses with local Avon Representatives and potential recruits
MEDIA CONTACT: Samantha Albright, 212-614-5072, Samantha.Albright@bm.com
ONSITE MEDIA CONTACT: Camille Hernandez, Avon
###