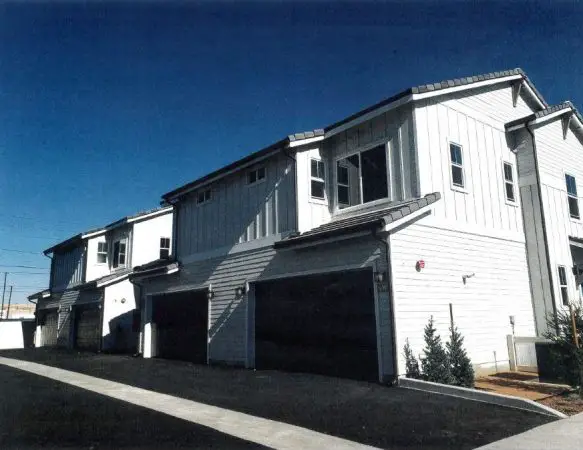 SANTA ANA, Calif. – On November 15, 2022, the Santa Ana City Council unanimously approved $2.2 million in new funding for Habitat for Humanity of Orange County to build six affordable, ownership housing units located at 1921 W. Washington Ave.
The "farmhouse-style" architecture will consist of three duplex buildings and will provide six new homes for low-income families who earn up to 80% of the Orange County Area Median Income, with a preference for families who live or work in Santa Ana. Each home will have three-bedrooms, two-bathrooms with approximately 1,430 square feet of interior living space, a private yard, and an attached two-car garage.
Habitat for Humanity of Orange County is a nonprofit organization specializing in the construction of affordable homes for purchase by qualifying families. Since 1988, the Orange County affiliate has completed and sold 231 new homes in its service area. To date, Habitat for Humanity has completed 30 affordable homes with two more homes currently under construction in Santa Ana.
Habitat for Humanity is pleased for the opportunity to partner with the City of Santa Ana once again to help families realize the dream of homeownership and intergenerational wealth. Habitat for Humanity acquired the property in December 2021, and the project is expected to be completed in December 2024.
If applicants have any questions regarding this property, please e-mail familyservices@HabitatOC.org or call (714) 434-6200 ext. 227 to speak with a representative. Learn more about Habitat for Humanity homeownership at https://www.habitatoc.org/homeownership-2/.
About Santa Ana
Santa Ana is downtown for the world famous Orange County, California. It is the County Seat, the second-most populous city in Orange County, and home to a vibrant evening scene and arts community. Over 1,400 City employees work hard every day to deliver efficient public services in partnership with our community to ensure public safety, a prosperous economic environment, opportunities for our youth, and a high quality of life for residents. Learn more at www.santa-ana.org.