The JCPenney at the MainPlace Mall in Santa Ana got ripped off on Dec. 20, at about 11 p.m., when suspects made off with about $10,000 worth of high-end cosmetics.
The suspects simulated having a weapon, according to the SAPD. They then ransacked the cosmetic section of the store and ran out with their arms full.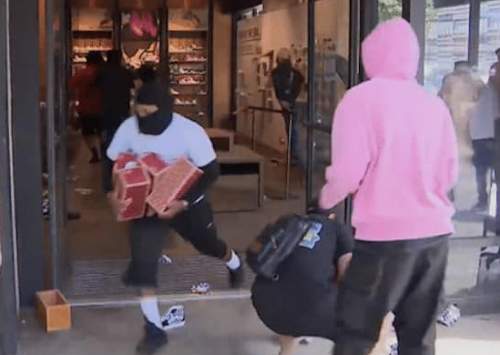 The criminals waited until the store was closing to strike.
Nordstroms already left this mall a few years ago. Will JCPenney be the next to go?
What will Santa Ana Mayor Vince Sarmiento do about this? He has spent his entire mayoral term coddling criminals and slamming police officers. He is up for reelection next year and only garnered 35% of the vote when he was elected last year.