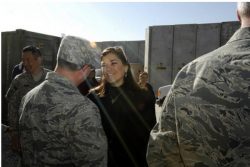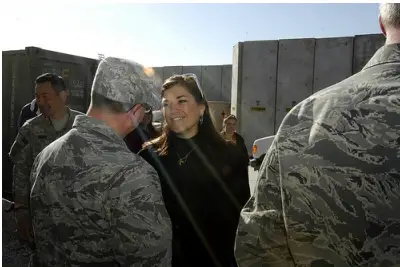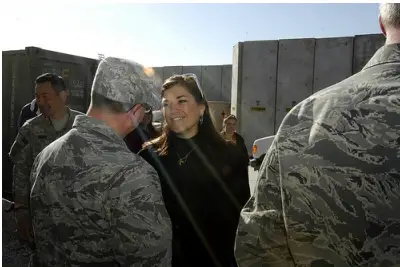 Congresswoman Loretta Sanchez, Representing California's 47th Congressional District
PRESS RELEASE, FOR IMMEDIATE RELEASE: May 27, 2011
MEDIA CONTACT: Adrienne Watson 202-309-0825
REP. LORETTA SANCHEZ MEMORIAL DAY STATEMENT
WASHINGTON, D.C. – Congresswoman Loretta Sanchez (CA-47) issued the following statement in recognition of Memorial Day this Monday, May 30, 2011.
"As Memorial Day approaches, let us all take time out of our busy schedules to reflect on the true meaning of this day – a day of remembrance and thanks to those who have made the ultimate sacrifice while defending this country. Our nation's service members and veterans are our country's source of pride and honor. They have protected our nation, our freedom and our lives.
"Our nation is still engaged in two wars in Iraq and Afghanistan, and young men and women continue to pay the ultimate price on the battlefield to protect our freedom. Let us honor the memory of the 4,400 Americans who have died in Iraq and more than 1,500 who have died in Afghanistan.
"As we remember their patriotic sacrifices, we must also renew our commitment to our troops and reservists, including the over 21,000 Californians currently serving our country. As a senior member of the House Armed Services Committee, I pledge to take care of these soldiers and their families who have given so much for our great nation. You have my promise to keep working to ensure our troops have the tools they need to complete their mission safely and the benefits and health care they need and deserve once they return home.
"Let us thank our troops, veterans, members of the National Guard and Reserve, and their families not just on Memorial Day but every day. If you are a soldier, veteran or military spouse and are experiencing difficulties obtaining your benefits, please contact my offices in Washington, DC or Garden Grove for assistance."
Congresswoman Loretta Sanchez is proud to represent California's 47th Congressional District, which includes the cities of Anaheim, Garden Grove, Santa Ana, and parts of Fullerton in Orange County. She serves as Ranking Member of the House Armed Services Subcommittee on Strategic Forces and a senior member of the Committee on Homeland Security. Rep. Sanchez is also a member of the fiscally conservative Blue Dog Coalition and sits on the bipartisan, bicameral Joint Economic Committee.
# # #
United States House of Representatives
1114 Longworth House Office Building • Washington, DC 20515
Phone: 202-225-2965 • Fax: 202-225-5859