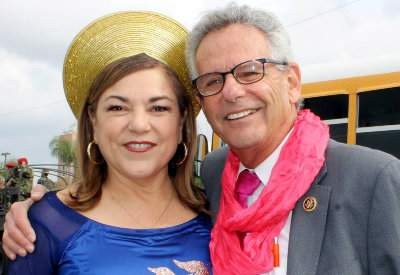 Congresswoman Loretta Sanchez, Representing California's 46th Congressional District
PRESS RELEASE, FOR IMMEDIATE RELEASE: June 26, 2015
MEDIA CONTACT: Emily Morris, 202-226-2965, Emily.Morris@mail.house.gov
REP. LORETTA SANCHEZ APPLAUDS SUPREME COURT RULING ON SAME-SEX MARRIAGE
WASHINGTON, D.C. – Congresswoman Loretta Sanchez (CA-46) today released the following statement in response to the Supreme Court's ruling in favor of same-sex marriage:
"The Supreme Court ruling today, guaranteeing an individual's right to marry who they love, regardless of sex, is an important step forward for our country and a victory for American families.
"Families wish their children a lifetime of love and happiness, and the government can no longer stand in their way by depriving citizens of the right to marry the loves of their lives.
"I joyfully welcome this affirmation that is long overdue. Equality, fairness, and most importantly, love won out today."
###
Congresswoman Loretta Sanchez is proud to represent California's 46th Congressional District, which includes the cities of Anaheim, Santa Ana, and parts of the cities of Garden Grove and Orange in Orange County.