Remember the San Patricios: a History of Mexican and Keltic Solidarity A Lecture presented by the Tonantzin Collective and the Mexica Movement.  Presented on Saturday, March 20, from 3pm-9pm, at El Centro Cultural de México, located at 310 W. 5th Street, in Santa Ana.
English Language Program (5:30-9pm)
Scott Keltic Knot: Introduction to the History of Keltic Peoples
Cuauhtli Huanusco: The Saint Patrick's Batallion and the U.S. War against México
Olin Tezcatlipoca: 500 Years of Colonialism and Resistance in Anáhuac
Gema X: Introduction to el Centro Cultural de México
Naui Huitzilopochtli: Naui's Greatest Video Hits
This event is free. Food and beverages will be available for a donation to benefit El Centro Cultural de México. No vendors please. For more info: (714)381-5331. www.mexica-movement.org.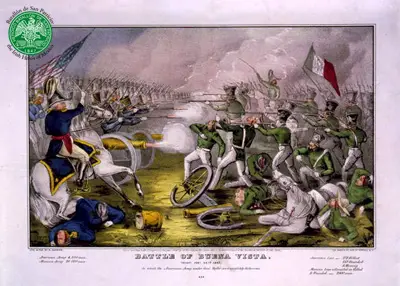 El Batallón de los San Patricios: una historia de la solidaridad entre los mexicanos y los celtas
Un discurso presentado por el Colectivo Tonantzin y el Movimiento Mexica
Sáb., 20 de marzo, 2010 3pm-9pm
El Centro Cultural de México
310 W. 5th Street
Santa Ana, CA 92701
Programa en español (3:00-5:15pm)
Scott Keltic Knot: Introducción a la historia de los pueblos celtas
Arturo Tolenttino: el Batallón de los San Patricios y la Guerra contra México
Nelyólotl Toltécatl: 500 años de colonialismo y resistencia en Anáhuac
Gema X: Introducción al Centro Cultural de México
Naui Huitzilopochtli: los mejores video-éxitos de Naui
Este evento es gratis. Se ofrecerán comida y bebidas para beneficiar el Centro Cultural de México. Por favor no vendedores. Para más información: (714)381-5331. www.mexica-movement.org