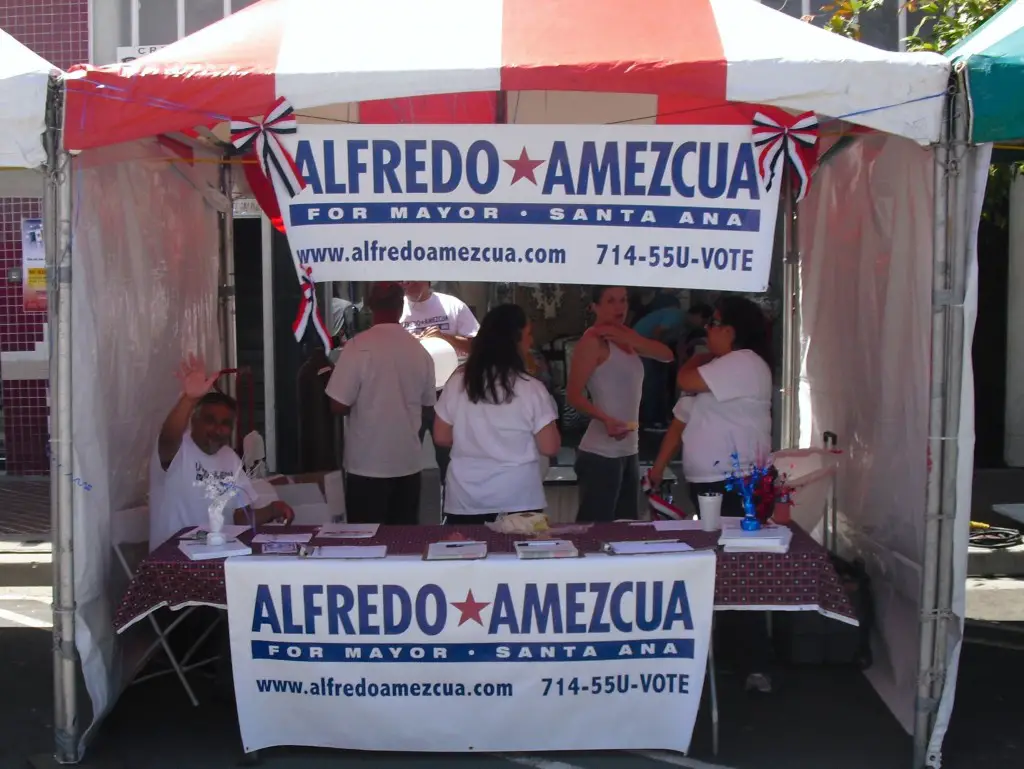 I just received a phone call from Dr. Arturo Lomeli, who is at the City of Santa Ana's Cinco de Mayo event. The Santa Ana Police Department just asked the supporters of Alfredo Amezcua, who purchased a booth to promote his mayoral campaign, to take down their banners.
According to Dr. Lomeli, who is pictured in the booth in the picture above, the police department was ordered to do this by Santa Ana Mayor Miguel Pulido.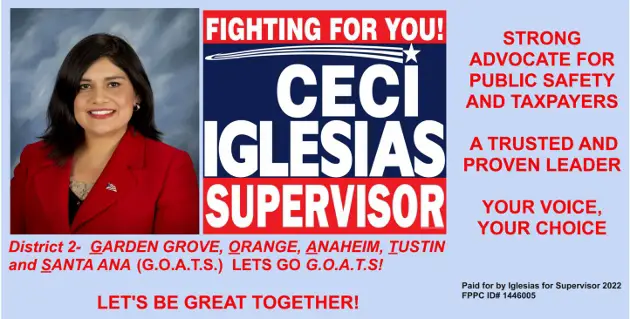 Lomeli was told that the event is supposed to be non-political.  Amezcua's supporters were allowed to keep their campaign t-shirts on, and to give out campaign literature, but they had to take the banners down or they were going to get kicked out of the event, by the police.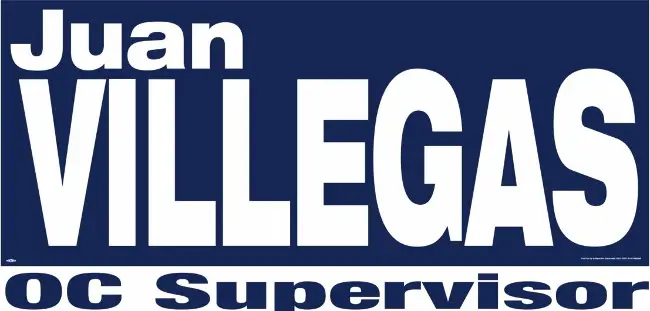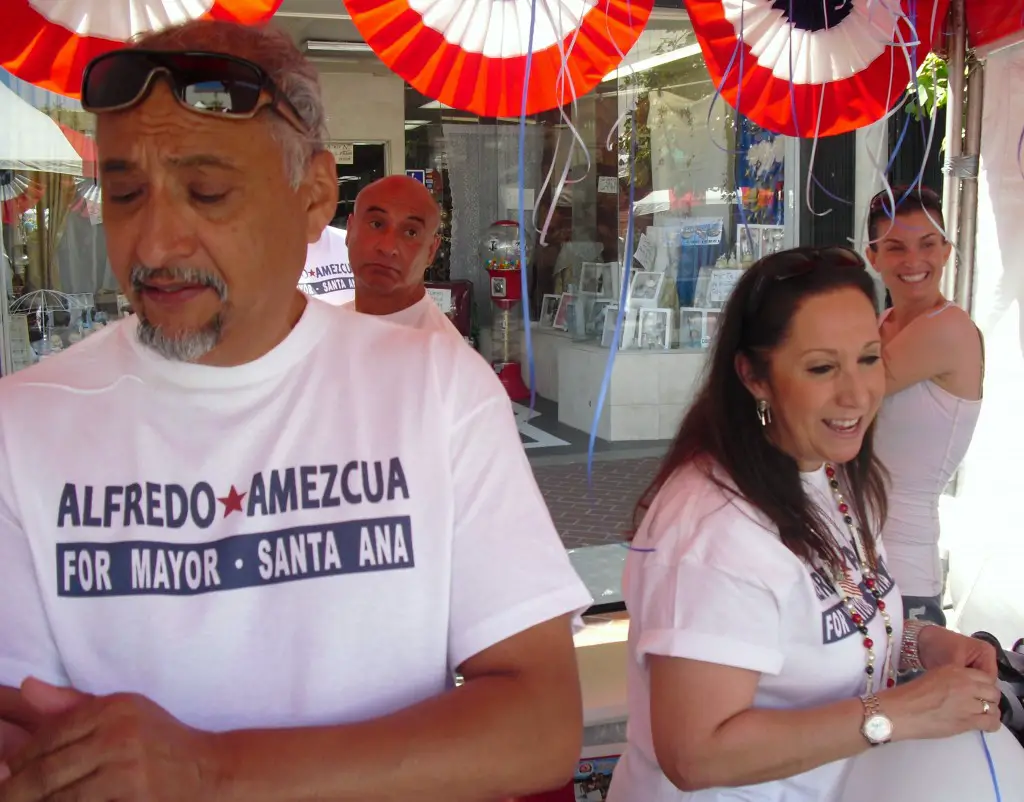 Pulido will be speaking at this event, along with the other members of the City Council.