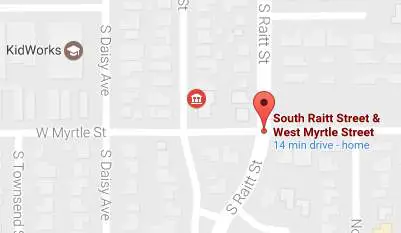 City of Santa Ana
Community Alert: Community Park Outreach Meeting / Junta de Enlace para Parque Comunitario
SANTA ANA, CA – The public is invited to participate in the upcoming Community Outreach Meeting on Saturday, March 11, 2017 at 10:00 a.m. at the corner of Raitt and Myrtle Streets. This meeting is being held to inform the public of the opportunity for a parcel in the area to be developed into a community park.
Topics to be covered include:
• Brief History of the project
• Overview of the area
• Park concept plan input
Light refreshments will be served. Parking is available in the surrounding neighborhood. For more information, please contact Community Services Supervisor William Sandoval at (714) 571-4258 or email wsandoval@santa-ana.org.
—————————————————————————————
SANTA ANA, CA – Se invita al público a participar en la junta de enlace comunitario que se llevará a cabo el dia11 de marzo del 2017 a las 10am en la esquina de las calles Raitt y Myrtle. El propósito de esta junta es para informar al público sobre la oportunidad de que se desarrolle un parque comunitario en una parcela del área.
Temas por cubrir durante la junta incluyen:
• Breve historial del proyecto
• Resumen del área
• Aportaciones al plan conceptual del parque
Se servirán ligeros aperitivos. Estacionamiento disponible en las calles del vecindario circumvecino. Para más información, comuníquese con William Sandoval, Supervisor de Servicios Comunitarios al (714) 571-4258 o al correo electrónico wsandoval@santa-ana.org.