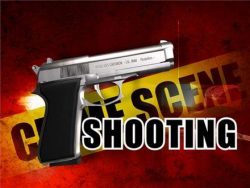 Two male victims were shot at about 7:30 p.m. on Thursday night in Santa Ana at the 1500 block of West Carlton Place, according to the O.C. Register.
The shooting took place in a neighborhood located southwest of Sepulveda Elementary.

The police reporetd that one of the victims was a juvenile and the other an adult. Apparently they were sitting in a parked Toyota Camry when two male suspects walked up and shot them, according to the SAPD. They shot the juvenile in his upper torso and the adult was shot in his lower torso.
Of course the suspects, who were treated with none-life threatening wounds at a local hospital, are not cooperating with the police.
This shooting took place in Santa Ana's Ward 4, which is represented by Councilman David Benavides.