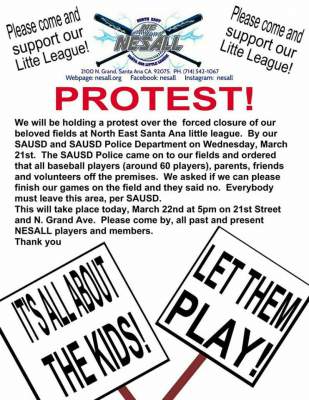 The parents at Northeast Santa Ana Little League (NESALL) will be conducting a protest today over the forced closure of their baseball fields by the SAUSD on Wednesday, March 21.
As we reported yesterday the SAUSD sent armed school police officers to stop the Little League games and ordered everyone, including about 60 baseball players, parents, friends and volunteers of the NESALL premises. 

The protest is set for today, March 22, at 5 pm. on 21st St. and N. Grand Ave.