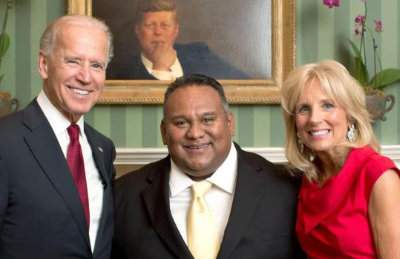 While Santa Ana Mayor Miguel Pulido enjoyed a resounding victory in this year's General Election it is increasingly likely that he will not run for reelection in 2016.  If that happens who should run for his Mayoral seat?
I would imagine that many of our Council Members would run – although it is more likely that those with safe Council terms would do so, such as David Benavides, Sal Tinajero and Michele Martinez, who were all reelected this year.  Their colleagues Roman Reyna and Vince Sarmiento will have their hands full running for reelection for their Council seats in 2016.
An open Mayoral seat would also invite interest from past Council Members and those who have run for Mayor before unsuccessfully, such as Al Amezcua and Thomas Gordon.  Top City Commissioners would also be in the mix.
Vote for your favorites in our 2016 Santa Ana Mayoral Candidates poll below.  You may vote for up to three candidates:
Loading ...