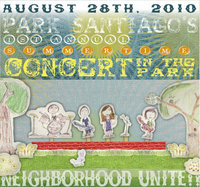 Hey! That's My Bike! | MySpace Music Videos
Park Santiago's First Annual Summertime Concert!
 Park Santiago's 1st Annual Summertime Concert in the Park, benefiting Grandma's House of Hope in Orange County, is coming up this Saturday, on August 28, from 5:00 pm – 10:00 pm, at the Park Santiago Baseball Diamond/Field, which is located at the north end of Santiago Street, where it terminates.  If you go north on Santiago, from Santa Clara or Edgewood, you will see the field on your left, before you get to the foot bridge at the end of the street.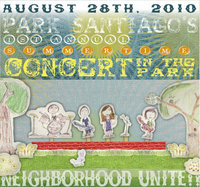 Admission is free!!  Bring food to donate to Grandma's House of Hope and receive a great big hug and a surprise! Food suggestions to be donated: Case of Ramen or Cup of Noodles, Peanut Butter or Jelly in Plastic Jars, Healthy Dry Cereal in any size or Any Non Perishable Proteins (Donation Barrels Available at the Event).
Featuring The Classic Rock Sounds of Orange County's Favorite Band, Hey! That's my Bike! ( myspace.com/bikeband).  Bring your Picnic Dinners!!!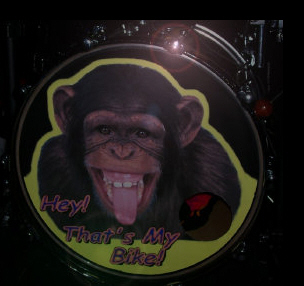 Nibbles & Beverages provided by Mother's Market of Santa Ana, Boy Scout Troop #28, and Girl Scout Troop #2123.  Face Painting by Victor in the "Dia de Los Muertos" style.  Hula Hooping by Caroline.  50/50 Raffle.  The Road Less Traveled, Earthroots Field School, Heavenly Hostess in Orange, Bowers Kidseum and many other exciting local vendors will be here to play with kids young and old alike!
Click here to RSVP on Facebook.