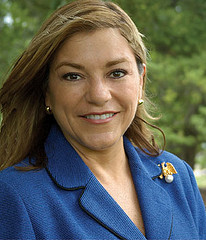 Congresswoman Loretta Sanchez was endorsed by the OC Young Democrats
PRESS RELEASE: 4/09/2010
For Immediate Release
Contact Jose Vargas, Communications Director OCYD (562) 324-3097
Orange County Young Democrats Announce June 2010 Primary Candidate Endorsements
April 9, 2010, Santa Ana, CA – The Orange County Young Democrats yesterday voted to endorse a slate of Democratic candidates who will appear on the June 8th Primary ballot. At their monthly general meeting in Santa Ana more than 50 young democrats from around Orange County gathered to listen to local candidates and elected officials discuss their plans for the future of California. The candidates offered a vision of what change would look like at the county level, sharing their thoughts about healthcare, education, and the role young democrats will play the upcoming election cycle.
The following candidates received the endorsement of the Orange County Young Democrats:
U.S. Senate: Barbara Boxer
Governor: Jerry Brown
Lt. Governor: Gavin Newsom
Insurance Commissioner: Dave Jones
Attorney General: No Endorsement
State Controller: John Chiang
State Treasurer: Bill Lockyer
Secretary of State: Debra Bowen
State Superintendent of Public Instruction: Tom Torlakson
Congress
CD-40: Christina Avalos
CD-42: Michael Williamson
CD-44: Bill Hedrick
CD-46: Ken Arnold
CD-47: Loretta Sanchez
CD-48: Beth Krom
State Senate
SD-34: Lou Correa
SD-38: Gila Jones
State Assembly:
AD-56: Tony Mendoza
AD-60: Gregg Fritchle
AD-67: Rosalind Freeman
AD-68: Phu Nguyen
AD-69: Jose Solorio
AD-70: Melissa Fox
AD-71:Gary Kephart
AD-72: Esiquio Uballe
AD-73: Judy Jones
Supervisorial Districts:
4th District: Lorri Galloway
County Clerk Recorder
Tom Daly
"We stand behind candidates who stand up for the issues that matter to young Democrats here in Orange County," said incoming Chair Nick Anas. "Whether it is a statewide or local office,OCYD will work to elect public officials who will ensure that our voice is heard."
The Orange County Young Democrats (OCYD) is the official voice for young people in the Democratic Party of Orange County. OCYD is comprised of young workers, young families, college and high school students, ages 14 – 35, who are dedicated to the Democratic values that make America strong and provide opportunity for all. OCYD is committed to establishing a bloc of young voters who will elect Democrats for an entire generation.
Using proven peer-to-peer campaign methods, young democrats have made significant differences in races throughout the county.
###