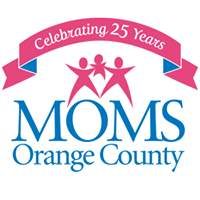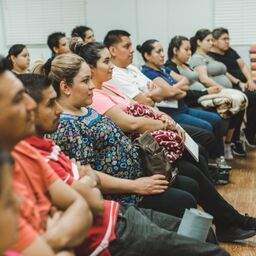 MOMS ORANGE COUNTY OFFERS FREE CHILDBIRTH PREPARATION CLASSES FOR ENGLISH AND SPANISH-SPEAKING EXPECTANT PARENTS
Four-Week Sessions Available Throughout 2018, Beginning February 6 to Help Expecting Orange County Couples Have Healthy Babies
Santa Ana, Calif. (January 19, 2018) – MOMS Orange County, a Santa Ana-based nonprofit dedicated to helping mothers and their families have healthy babies, is pleased to announce the start of its four-class childbirth preparation series for English-speaking participants beginning Feb. 6 at its main office in Santa Ana. The series repeats throughout 2018 with classes in Spanish offered during alternating months.
MOMS Orange County's childbirth preparation classes are one of only a few in Orange County offered at no-cost to both English and Spanish-speaking parents-to-be. Classes cover pregnancy anatomy and physiology, prenatal care, preparation for labor and delivery, postpartum care, newborn care and breastfeeding, and are led by the organization's health educators.
"Our classes help mothers to have healthy pregnancies which lead to healthy babies," said Pamela Pimentel, RN, CEO of MOMS Orange County. "Offering access to education and support is our passion and we look forward to supporting Orange County families to have healthy babies in 2018."
MOMS Orange County was founded 25 years ago in response to a crisis in access to prenatal healthcare for low-income, at-risk women. Today, MOMS Orange County's model of Maternal-Child Health Coordination serves more than 3,300 low-income families annually, directly influencing improvements in birth outcomes, maternal health, and developmental indicators among infants within a highly disadvantaged population.
To learn more about the Childbirth Preparation classes and to register, please click here or call (714) 972-2610.
About MOMS Orange County
For over 25 years, MOMS Orange County has been helping mothers and their families have healthy babies by providing access to prenatal care, health screenings, infant development screenings, health education and referral services through monthly home visits and group classes. Mothers receive one-on-one education and support during pregnancy to help increase their chance of delivering a healthy baby. After babies are born, the focus turns to promoting their healthy growth and development so they grow up happy, healthy and ready to learn. To learn more about MOMS Orange County, visit www.momsorangecounty.org.