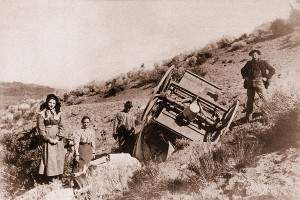 Historic Trails to the West, Open House & Special Guest Speaker at the Dr. Howe-Waffle House
Take a journey back in time as you tour the beautifully restored 1889 Victorian Dr. Willella Howe-Waffle House and Medical Museum on Saturday, August 1st from noon to 4:00. As you tour this historic home, once the residence and medical office of one of Orange County's first female physicians, hear fascinating stories of the journeys that brought Orange County pioneer women to California.
Charles Epting, author of Orange County Pioneers, Oral Histories from the Work Progress Administration, will speak at 2:00 pm and be available to sell and autograph books from noon to 4:00.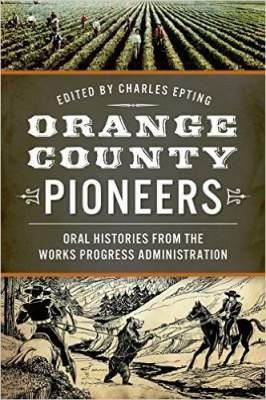 Guided tours are offered at 12:15, 1:15 and 2:15, and for the first time, a Spanish language tour will be conducted at 3:00 pm.
Before you leave be sure to enjoy a cup of tea and cookies, and visit our gift shop to purchase interesting books on local history, and vintage gifts and ephemera.
Admission is just: Adults $5, Seniors and Members $4, Students K-12 $3
The Dr. Willella Howe-Waffle House and Medical Museum is located at 120 Civic Center Drive West, Santa Ana, California. (free parking is available in our lot, or at the UCI Family Health Center at the NE corner of Sycamore and Civic Center Drive)
[The Downtown Architectural Tour will not be offered this month, but please join us in September when it will resume.]
Born in Santa Monica, Charles Epting has lived in Southern California his entire life and is a recent graduate of the University of Southern California. His first book, University Park, Los Angeles: A Brief History, was published in 2013 by The History Press. Since then, he has written three more books, as well as a number of articles dealing with a diverse array of subjects. His current projects involve such topics as World War II and silent films.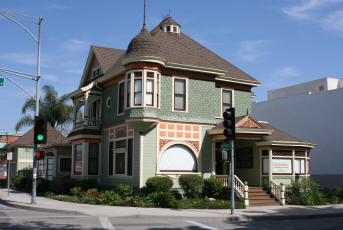 Help Us Preserve History
Join the Santa Ana Historical Preservation Society. For a small contribution, you can support the Dr. Howe-Waffle House, the new Santa Ana Fire Museum, and all the other historical and preservation activities we do.
As a member you receive special member-only discounts on Open House tickets at both of our museums (the 1889 Dr. Willella Howe-Waffle House and Medical Museum and our new Santa Ana Fire Museum,) as well as invitations and discounts to exciting events throughout the year, including our award-winning Cemetery Tour. And as a 501(c)3 non-profit organization, your membership dollars are tax deductible!
With a near 40-year legacy of historic preservation, the Society remains an all-volunteer, grassroots organization with no paid staff, and a reputation as an active, community-preservation oriented group. This is not your grandmother's historical society! We take historic preservation very seriously and are part of an exclusive, and increasingly rare, group of historical organizations. This is a distinction our members can take pride in.
Please join us today, or renew your membership at your current, or higher, level. And, please, give as generously as you can.
Click here to donate/join/renew online.